5 Simple Car Maintenance
Tips Every Owner Needs
Find Used Engines and Transmissions for a Great Price! Live Assistant For Used Engines Call +1-800-518-9776
3-5 Years Warranty
Free Shipping
90 Days Return/
/Replacement Guarantee
Home
5 Simple Car Maintenance Tips Every Owner Needs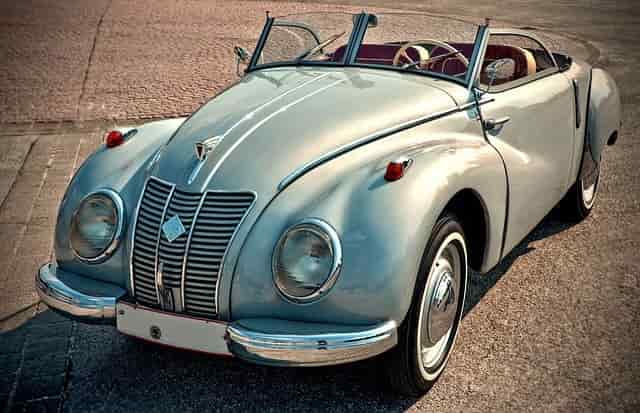 5 Simple Car Maintenance Tips Every Owner Needs
Proper maintenance is the key to keeping your car engine in its top condition. It can not only elongate the lifespan of your vehicle but also help ensure the safety of your passengers and your fellow drivers. Through proper care, you get more out of your car, whether it is in terms of mileage, the pleasure of driving, or convenience. Anyway, it's every bit worthy of extra effort, and as an owner, you must learn these 5 simple car maintenance tips to keep it running & looking like new.
CAR MAINTENANCE TIPS FOR EVERY CAR OWNER
1. Check Your Tires
Regularly checking and maintaining your car's tire pressure can save them from wearing down. It also ensures that you get good gas mileage. What you need to do is find the recommended pressure in the user manual, check the PSI, and inflate or deflate your tires as needed.
This routine will serve as a preventative measure against a flat tire hazard which can be quite dangerous to you and your car. You can also rotate your tires every 5,000 to 10,000 miles and watch for tire recalls.
2. Inspect and Change the Oil
Periodic car maintenance includes checking and changing your car's oil. It's essential to keep the engine in running condition. You must know that most engine failures that lead to owners looking for a replacement engine for sale start with poor oil maintenance.
To spare yourself from that, check your engine oil each month and change it as directed in the car's owner's manual. You can either choose to do it yourself or take it to a service center.
Take a note of the best type of engine oil for your car, regardless of whether you change the oil yourself or take it to a service center. It's done by considering three things — the oil viscosity, whether to use synthetic versus non-synthetic oil, and your car's mileage.
3. Maintain All the Fluids
Several fluids ensure the smooth functioning of a car and all of them should be kept at the appropriate levels to maintain efficiency & performance. So, keep a check on the following fluids.
Engine oil
Coolant
Power steering fluid
Brake fluid
Transmission fluid
Fluid leakage considering any of these fluids will affect the drivability first and eventually the health of your car's engine. Hence, whenever you spot a leak, try to identify the fluid by its color and immediately call your mechanic to perform repair work.
4. Test Each Light
Your car's lights are essential if you're driving at night. A broken or burnt-out light is a safety hazard as with compromised visibility, you wouldn't be able to control your car. Moreover, without proper functioning lights, you might get a ticket too.
So, learn how to thoroughly inspect each bulb on your car and have it replaced if needed. Headlights are a key safety element of your car and deserve a few bits of extra care to keep them shining bright.
5. Conduct Regular Checkups
Only through regular checkups you can spot and fix any issue that emerges. Some routine car inspections like checking for rust or leakage can be done at home, but others require trained technicians.
Similarly, if the check engine light comes on, you'll need a trained technician to diagnose the problem through the car's onboard diagnostics (OBD-II) port.
By scheduling regular tune-ups, you prioritize your car's health and ensure that it gets other maintenance items repaired as well.
Final Thoughts
Though these are just a few tips and checks an owner must do to maintain a safe and functional car, they are some that could have the greatest impact on your license, engine, and safety. By performing these checks at least once a month or before embarking on a long journey, you should be on the safe course.
If you suspect any other issue or aren't sure if your car is running right, consult a trusted mechanic or a reputable garage to have it diagnosed. After all, prevention is better than cure. You'll be safe and in a peaceful mindset if your mechanic assures you of your car's health.
If not, you can discuss with them the best solution to car troubles. For example, if it's an engine issue, you can get a used engine. Or, if the problem is repairable, your mechanic can help you out. Either way, being diligent with your car's maintenance and following the right steps will prove to be beneficial in one way or the other.
Looking for a used engine? Used Engines Inc. stocks the best used engines across brands, including Ford, Jeep, Chevy, Honda, Hyundai, etc.
related
You May Also Like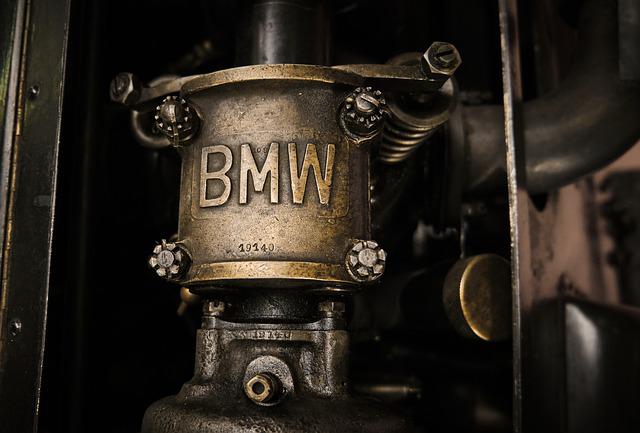 Which BMW Has the Most Horsepower?
The yearning for horsepower never fades away whether you're buying a new car or a used engine. BMW gets it. Thus, it introduced the M8 Coupe and Convertible to satisfy the need for high horsepower among its buyers....
Read Article

See What Our
Customers Say About Us
Paul was great throughout the whole process. Equipment arrived on the promised date even though there was a Storm that could have altered the whole story. The Equipment was as described and worked perfectly. Definitely I will deal with Paul in future if I need something.
Johnson, New Jersey
After looking at all the used engine sites and then looking at the reviews given each company I decided on used Engines inc, most of them are brokers however Daniel wilson with this company was very up front and honest, my used engine started right up and is running strong so far ,they were excellent when it came to shipping tracking and daniel was always very helpful, I'd give him 5 stars on services and communications
Jimmy, Houston
I received my engine The service was spectacular from beginning to end Ricky and rose were so helpful if you're looking for engine ask for these 2 ask for these 2 they're gonna make your experience really pleasant, Hope this review helps someone is coming from someone that don't believe in order and online great experience.
Travis, Minnesota