Check Out The 10
Best Engines Ever Made
Find Used Engines and Transmissions for a Great Price! Live Assistant For Used Engines Call +1-800-518-9776
3-5 Years Warranty
Free Shipping
90 Days Return/
/Replacement Guarantee
Home
Check Out The 10 Best Engines Ever Made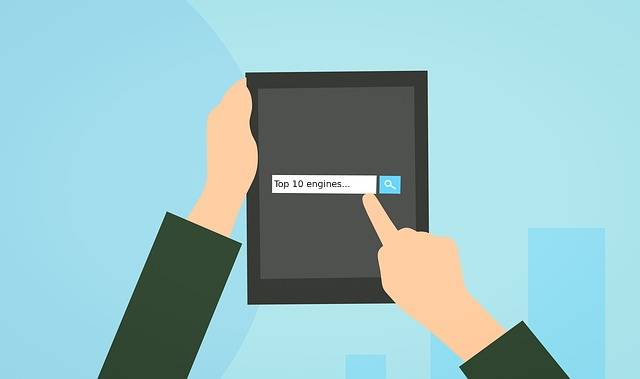 Check Out The 10 Best Engines Ever Made
The leaps and bounds that the automotive industry has made in terms of engines are astounding. We often speak volumes about the classic engines that took the industry by storm and how great were the cars that carried them with reverence.
But what about the greatest engines of today?
In the present, the resources and technology combined have allowed us to experience performance, power, and efficiency like no one would have imagined a decade back. To honour the best engines among the bests, Ward's list of 10 Best Engines is something to watch. It's a compilation of engines that stand to be winners after competing with 39 different powertrains.
Here you'll find an engine that deserves to be in your list of top 10 used engines. Check out the list below.
Ward's 10 Best Engines 2021
1. BMW 2.0L TURBO I-4 PHEV
The four-cylinder petrol engine comes with turbo technology and offers a substantial power upgrade with efficiency improvement. This 2.0-liter engine comes with an all-aluminium crankcase featuring a high-performance twin-scroll turbocharging system, High Precision Injection direct petrol injection with innovative solenoid injectors, and the latest enhanced version of the VALVETRONIC, BMW's variable valve control system.
2. CHEVY 1.3L TURBO I-3
Often describes as the little engine that could, the 1.3L turbo engine has made its way to Ward's 10 Best Engines list, all thanks to its combination of technology, compact size, and torquey response.
The power output of this engine is rated at 155 horsepower at 5,600 rpm and 174 pound-feet of torque at just 1,500 rpm. The L3T boasts a specific power generation of 116 horsepower per litre.
3. FORD 3.5L TWIN-TURBO V-6 HEV
The Ford 3.5L twin-turbo engine boasts all the desirable qualities, from towing capacity to fuel economy. Whether you're looking for great power output or if the torque is what you're after, this engine is the ideal candidate in all cases.
4. FORD DUAL-MOTOR BEV
The F-100 Eliminator and 2021 Mustang Mach-E GT share the concept of all-wheel drive via two powerful electric motors. These two electric traction engines drive the front and rear wheels. This dual motor arrangement is packing a powerful 480 horsepower and 634 lb.
5. HYUNDAI SINGLE-MOTOR BEV
The engine equipped in Hyundai Kona EV proves that electric mobility doesn't have to be boring. It's lightning-quick off the line with 395 Nm of torque and goes from 0 to 100 km/h in only 7.9 seconds.
6. HYUNDAI 2.5L TURBO I-4
The 2.5 L turbo inline 4-cylinder engine in Hyundai Santa Fe is a named winner in this list for its quickness, refinement, and overall value equation. It churns out 277-hp and proves how good the classic internal combustion engines can be.
7. JEEP 2.0L TURBO I-4 PHEV
The 2.0L turbo engine which used to be a standard in all automatic Jeep trims generates 270 hp and 290 lb-ft of torque. It's quick on acceleration as it can go from zero to sixty in 7.0 seconds with a towing capacity of 3500 lbs.
8. POLESTAR DUAL-MOTOR BEV
This is for the post-gasoline enthusiasts who are ready to give EVs a drive around. It generates 300 kW (402 bhp) delivered through all four wheels. The engine is perfectly balanced handling and has optimal driver engagement.
9. PORSCHE DUAL-MOTOR BEV
Porsche being Porsche introduced dual motors in the all-electric Taycan and it potentially is going to induce a major shift in the EV market. The dual-motor allows it to go from 0 to 60 mph time under three seconds, generates 750 horsepower, and can refill its battery in just over 20 minutes.
10. TOYOTA SINGLE-MOTOR FUEL-CELL
Toyota introduced the single motor fuel cell in its flagship sedan Mirai. A powerful fuel cell system offers a more engaging driving experience than its pioneering forerunner. It features the rear-wheel-drive layout and four-wheel independent suspension to deliver a true sports-luxury sedan driving feel. Moreover, there's greater handling agility than before, yet also with a more comfortable ride.
Wish to Own One of the Top 10 Engines?
Great engineering comes at a great price. The advanced technology and innovation used by automakers in these jacks up their price. But that doesn't mean you can't experience great technology. If you wish to drive one of the top ten engines, swap a used engine of the respective model that's compatible with your vehicle and enjoy the perks. We don't need to tell you that Ward's top 10 engines make the best used engine choices as well. So, end your search for a used engine for sale and buy one of the best used engines from us. Get in touch with the team for a free quote today.
related
You May Also Like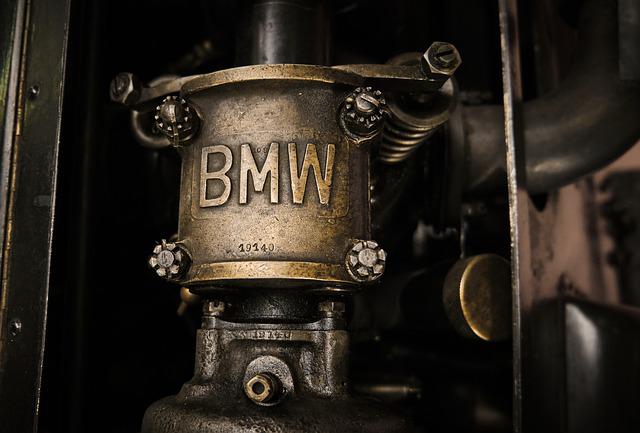 Which BMW Has the Most Horsepower?
The yearning for horsepower never fades away whether you're buying a new car or a used engine. BMW gets it. Thus, it introduced the M8 Coupe and Convertible to satisfy the need for high horsepower among its buyers....
Read Article

See What Our
Customers Say About Us
Paul was great throughout the whole process. Equipment arrived on the promised date even though there was a Storm that could have altered the whole story. The Equipment was as described and worked perfectly. Definitely I will deal with Paul in future if I need something.
Johnson, New Jersey
After looking at all the used engine sites and then looking at the reviews given each company I decided on used Engines inc, most of them are brokers however Daniel wilson with this company was very up front and honest, my used engine started right up and is running strong so far ,they were excellent when it came to shipping tracking and daniel was always very helpful, I'd give him 5 stars on services and communications
Jimmy, Houston
I received my engine The service was spectacular from beginning to end Ricky and rose were so helpful if you're looking for engine ask for these 2 ask for these 2 they're gonna make your experience really pleasant, Hope this review helps someone is coming from someone that don't believe in order and online great experience.
Travis, Minnesota