Buying a Used Engine?
Check These Six Points
Find Used Engines and Transmissions for a Great Price! Live Assistant For Used Engines Call +1-800-518-9776
3-5 Years Warranty
Free Shipping
90 Days Return/
/Replacement Guarantee
Home
Buying a Used Engine? Check These Six Points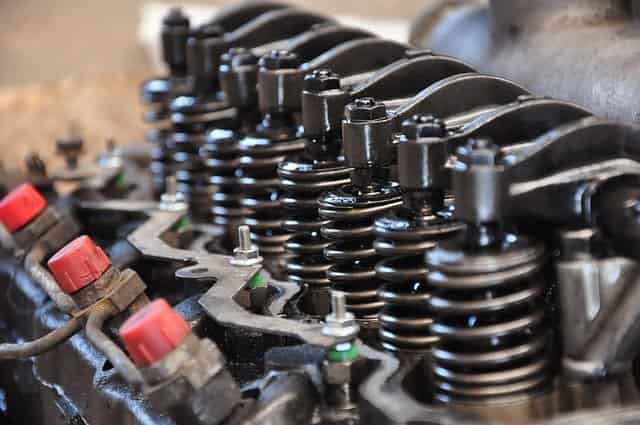 Buying a Used Engine? Check These Six Points
Nowadays, a vehicle is a necessity, and being without one can mean missing out on numerous opportunities. When you're an adult, you have a lot of tasks to complete and places to visit during the day. This could mean taking your children to school or simply arriving on time for work; it does not matter. Even an occasional road trip with your family can be a wonderful experience, but this is impossible without a reliable mode of transportation.
Sometimes, the car can be quite expensive for the common man, which is why many people consider purchasing used ones or purchasing used parts and assembling them into a fully functional vehicle.
You don't have to be a car enthusiast to understand that the engine is one of the most expensive components of the vehicle, which means that if yours breaks down, you'll suffer significant economic damage, which may leave you financially unstable for an extended period of time. This is never a good thing, but fortunately, there are alternatives if you find yourself in a similar situation.
If your vehicle is not insured and you cannot afford a brand-new engine, one of the best things you can do is look for a good used engine for sale. If you're unsure how to do this, feel free to continue reading until the end, as we're going to give you six extremely useful tips today. Let's have a look:
Also Read: How to Physically Inspect Used Engine before Buying
Check the History of the Engine
A used engine can be on sale for different reasons like the vehicle has been totaled or the owner wishes to sell it to obtain a replacement. Whether you visit a car enthusiast or a regular company that deals with used parts, ensure that you are informed about the engine's previous state and what exactly happened to it in the past.
Inspect the engine's mileage
The engine's mileage has an effect on its life expectancy. While engines with a higher mileage cost less in general, they may not last as long. Your ideal vehicle will cover approximately 15,000 miles per year. With a little math, you can determine this by dividing the engine's total mileage by its age in years.
Does Your Engine Come with Warranty?
Even if you're purchasing a used item, you should insist on a warranty and ensure that it lasts for a fair amount of time. Most reputable companies provide used engines with a warranty, and we recommend that you always purchase from them rather than from places that do not offer any form of insurance. If you are stuck with an engine that does not operate properly or at all, you are in a very difficult situation, as returning it will be difficult.
Check out the Oil Quality
Examine the oil quality to determine whether the engine has been maintained properly. If the dipstick comes out black or dark brown when testing the oil, the engine is past due for an oil change. Do not buy the engine if you notice white or cream streaks in the oil or beneath the oil cap. The white substance you see is the most likely coolant that has leaked from a leaking head gasket and mingled with the oil.
Is It Tested?
Sometimes, when a vehicle is totaled in a collision, the engine continues to run perfectly. However, this is not always the case. Particularly if the vehicle sustained damage in the front or if there was a fire under the hood. There are two ways to determine the engine's condition. You can purchase the engine and install it to determine if it functions properly. Alternatively, you can purchase a tested used engine. Obviously, the second method is simpler. Inquire about testing prior to purchasing an engine, especially if it is not covered by a warranty.
Is the used engine compatible with your Vehicle?
You do not need to use an engine from the same vehicle like yours to make a fit. While it is well-known that the majority of manufacturers use the same one for multiple models, you will still need to find one that fits your case.
This can easily be researched by conducting a quick Google search and obtaining a list of all compatible engines for your vehicle, so do so before going out and picking something "blindly." These items are expensive, so avoid making the mistake of purchasing something incompatible.
The Bottom Line
Purchasing a brand-new car is not always an option due to our limited budgets, which is why many people opt to purchase a used engine when their previous one fails. Please feel free to use our suggestions to increase your chances of making the right purchase and to do so risk-free.
related
You May Also Like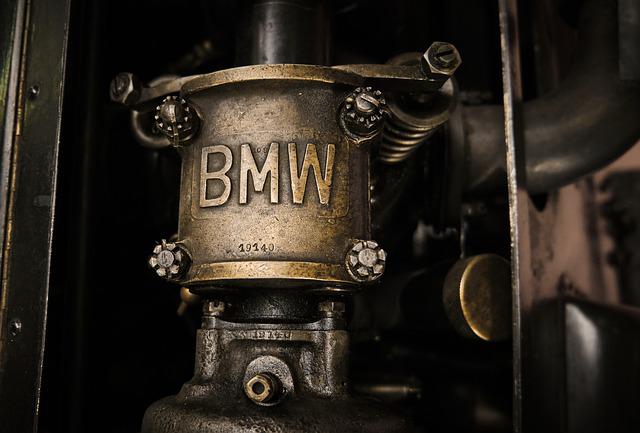 Which BMW Has the Most Horsepower?
The yearning for horsepower never fades away whether you're buying a new car or a used engine. BMW gets it. Thus, it introduced the M8 Coupe and Convertible to satisfy the need for high horsepower among its buyers....
Read Article

See What Our
Customers Say About Us
Paul was great throughout the whole process. Equipment arrived on the promised date even though there was a Storm that could have altered the whole story. The Equipment was as described and worked perfectly. Definitely I will deal with Paul in future if I need something.
Johnson, New Jersey
After looking at all the used engine sites and then looking at the reviews given each company I decided on used Engines inc, most of them are brokers however Daniel wilson with this company was very up front and honest, my used engine started right up and is running strong so far ,they were excellent when it came to shipping tracking and daniel was always very helpful, I'd give him 5 stars on services and communications
Jimmy, Houston
I received my engine The service was spectacular from beginning to end Ricky and rose were so helpful if you're looking for engine ask for these 2 ask for these 2 they're gonna make your experience really pleasant, Hope this review helps someone is coming from someone that don't believe in order and online great experience.
Travis, Minnesota