Used Engines Inc.
Used Engines Inc. is the largest supplier of used engines and used transmissions across the United States. Our company offers unparalleled access to a huge inventory of quality used auto parts for most of the car and truck models at an affordable price. All our used motors and used transmissions are as reliable as the new one & offer maximum performance & efficiency. We are very particular about the quality of our products.
Our core knowledge of experience


40k
Engines Sale

40,000+
Satisfied Customers

Over 40
Million Used OEM Parts

2000+
Inventory Yards
Used Engines and Transmissions for Sale
ENGINES
We have engines for almost every make and model. Explore our wide range of petrol/gasoline engines and diesel engines across domestic & international brands like Audi, Ford, BMW, GMC, Dodge, Honda, Chevy, and many more.
View Details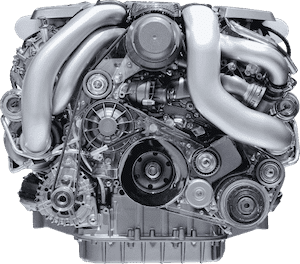 TRANSMISSIONS
We are the US-based leading distributor of quality used transmissions, you will get the right transmission compatible with your vehicle at the best price. Buy used manual transmission, automatic transmission, or CVT for your car, truck, van, or SUV from our massive inventory.
View Details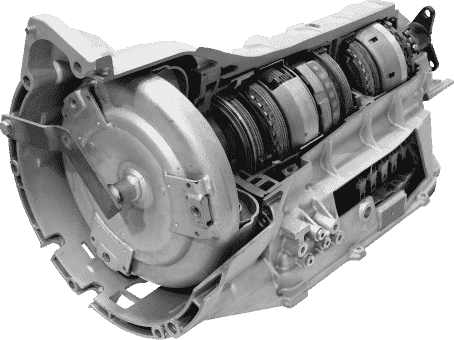 CONSUMER CHECKLIST FOR BUYING A
USED ENGINE
OR A TRANSMISSION?
1-800-518-9776
What is the mileage on the vehicle?
Are you dealing with a reputable business?
Is the engine/transmission tested and certified?
Does it come with a return and replacement warranty?
Is the engine/transmission compatible with my vehicle?
WHY
Choose Us?
Used Engines Inc. helps you fix your car troubles with high-functioning certified used engines and transmissions without burning a hole in your pockets. Whether your problem is an overheating engine or a gearbox that's close to dying we'll provide you with the best possible solution.

Largest Inventory in the USA
With 2000 + Inventory Yards - Find every make & model of engines and transmissions for sale in our inventory. Whether you're into classics, a limited-edition auto part, or an in-demand variant, trusts us to fulfil your request with the help of our team and resources across the USA.

Affordable Pricing & Great Deals
The primary motive for buying a used engine is to save some dollars. We make it possible by offering ASE-certified used engines & transmissions for affordable prices.

Product Warranty
What's better than an affordable used engine? A *warranty-covered* affordable used engine. We make it possible for all our customers to enjoy a 6 months replacement and return guarantee along with Lifetime Support by ASE certified experts.

Super Supportive Customer Service
Our team is a group of people who make it their mission to find you the best possible replacement option. We've truly put together a super supportive customer support crew to satisfy your needs.

Free & Quick Delivery
Free and Quick—that's how we define our shipping process. So, order from any corner of the USA or Canada from a residential or business address and we will ship your order in 3-5 business days.

100% Quality Assurance
We put quality over everything at Used Engines Inc. So, you can count on us for quality assurance when buying certified used engines.
OUR PROCESS
The journey to get your vehicle back on the road!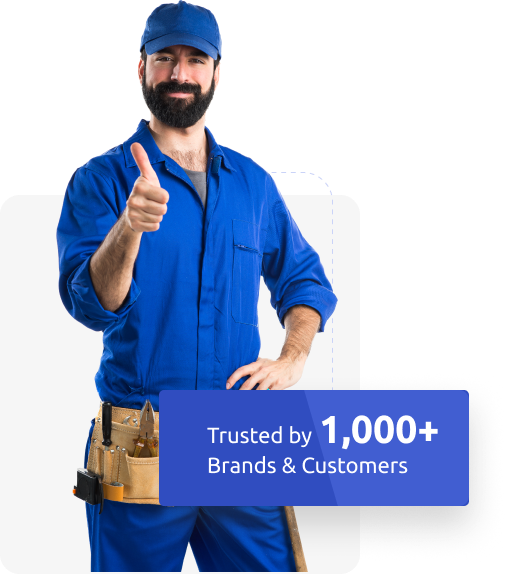 Quote Request
Submit a quote request via the website form or customer service.
Sales Assistance
Subject to your needs, the quote for the most suitable engine or transmission is shared.
Order Shipment
Our RM updates you with the shipping time and tracking details and ensures delivery within 3-5 business days.
Installation
Cross-check with the pre-installation checklist provided by RM for optimum performance.
After Sale Support
RM assist you with any issues or complaints before or after installation.
CUSTOMER SAY
TESTIMONIAL



I'm very happy with used engines Inc. they provided me with quality service, kept me informed all through the delivery, delivered on time!. I highly recommend this company . The motor they sold me is now Installed.It runs like a dream, and sounds amazing!. great company and service.



James was very professional in explaining all questions concerning the used engine I was requesting. I was very happy with the process leading to the final purchase. I highly recommend Used Engines Inc to anyone needing their service!!!!
Israel Mendiola
Houston Tx



I have enjoyed my purchase experience. There were some issues that needed resolution and they have communicated and engaged with me to ensure things were resolved. I would trust and utilize this service again and highly recommended them for anyone looking for a complete engine replacement.



I had a great experience with Used Engines they were very communicative and fast they kept in contact with me through my whole process and worked with me
Briauna Mahone
Houston Tx



I bought an engine from this company and it arrived within a week which is great. Also, the service has been amazing. They gave me a warranty and gladly answered all of my questions. I would purchase again from them. W. Williams
Charlie Jackson
Houston Tx
FAQS
ASKED QUESTIONS
To guarantee that every product delivered by us meets quality requirements, all our used car components are 100 percent certified and put through a rigorous testing and inspection process by automotive experts.
To place an order, you can either call our sales team at
1800-518-9776
or soon you can place an order online on our website (our website will shortly feature online ordering). We accept all major credit cards such as VISA, Master Card, American Express, and Discover Card, as well as cashier's checks and money orders by mail. Please keep in mind that cashier's checks and money orders take longer to obtain and that after we receive the cashier's check or money order, we will contact you to verify your order and ship it out as per our delivery commitment.
Yes, we do provide financing through our lending partner PAYTOMORROW. Please refer to the
financing
page for more information and to get the pre-approval link on your email.
Unfortunately, we are unable to offer a pickup option as our inventory is dispersed from multiple supplier locations. However, all orders placed within the United States come with free shipping.
The engine assembly that will be received will include the main internal parts, such as the block, head, piston, camshaft, and crankshaft, as well as other components. Additional parts, such as change-over accessories and items that may show wear and tear, may also be included but will not be covered by warranty and will not be charged for.


Popular
Brands
We provide quality used engines and transmissions of nearly all the popular brands. So, if you need a low mileage, replacement used engine or transmission, click on the icon below to explore your options. Still have Questions?
Please do not hesitate to call and our customer service representatives will be happy to assist you. Get in touch
with us anytime. Our Toll-Free No:
1800-518-9776