Blog
10 Best Engines Made So Far By Top Engine Manufacturers
10 Best Engines Made So Far By Top Engine Manufacturers
Find Used Engines and Transmissions for a Great Price! Live Assistant For Used Engines Call 1800-518-9776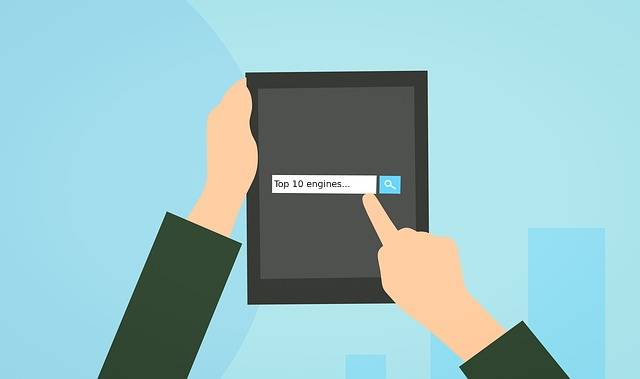 Over the years, the car industry has seen major changes. Car engines have become smarter and it looks like every new engine that rolls out is better than the other. It gets confusing when you're buying a new car and all these fancy new engine features flash before your eyes.
Naturally, we all set our hearts on winners and want the best. Many believe that the engines of classic cars were made to last for a long time. Apart from driving, their mechanisms were easier to understand and fix. Not to mention how reliable and powerful they were.
But today, automatic engines and transmissions are available. They aren't as heavy as old engines and save fuel by 15%. With all these technological changes, it's important to understand which engines are the best fit for your car.
Are you looking for the best engines available in the market today?
We have compiled a list of the 10 best engines made so far based on their performance, efficiency and power. Continue reading to know more about the brands that are the top engine manufacturers in the world and the best engines produced by them.
Top Engines by Top Manufacturers
To satisfy the obsession of car lovers with the best brands making the most powerful engines, top car engine manufacturers are producing the most efficient engines.
These are the top 10 engine manufacturers carving their way out with the best engines in the automotive industry. Let's look out for the 10 Best Car Engines -
1. Honda
Honda, headquartered in Tokyo, is a Japanese multinational manufacturer of automobiles, motorcycles and power equipment. It was named the most reliable car brand. Honda has mastered the art of making the most reliable engines in a true sense. With the established technology, Honda has surpassed all its competitors and is one of the leading engine manufacturers.
Best Engine - Honda B16A
Honda B series is designed with inline four-cylinder automotive engines with much more economical applications. This is one of the VTEC engines which was first used in 1989 Integra.
This is a supercharging engine that generates 162 PS at 7,600 revolutions per minute and 150 Nm at 7000 pm. The basic design of the engine offers good drivability and satisfactory fuel efficiency. This engine is capable of giving exceptional horsepower per litre.
2. Toyota
Japanese brands dominate the rankings in terms of making reliable car motors. Toyota is another largest Japanese manufacturers, placed only second to its rival- Honda. They produce robots, luxury and commercial vehicles and engines apart from the automobiles. Toyota has created a niche for itself with its technology and is popular for its efficient engines requiring the least maintenance.
Best Engine - Toyota JZ engine- 2JZ-GTE Inline-Six
TToyota has inextricably designed and produced a JZ engine intertwined with the inline-six. These engines are produced in 2.5 and 3.0-litre versions and have 320 hp and 315 lb-ft of torque.
The engine is designed with six cylinders which provide substantial power with efficiency improvement and a dual overhead camshaft. It is air- intercooler and twin-turbocharged. This provides the maximum torque and horsepower.
3. Mercedes Benz
This popular luxury German brand was established in 1926. Other than in Germany, Mercedes vehicles are partly manufactured in parts of Asia, Europe, Africa and South America. This brand is well reputed for their quality assured and durable engines produced. They also offer a versatile range of consumer-passenger and heavy commercial equipment.
Best Engine - Mercedes Benz OM617
The 5-cylinder OM617 in-line engine is considered one of the most reliable and powerful engines. It has a precombustion chamber injection which gives a power output of 80 hp and torque output of 172 Nm.
Known for its durability, it has broken the 200-mph barrier. The combination of technology, its compact size, and its torque response makes it one of the best car motors. Because of these reasons, it is also a very popular choice.
4. Volkswagen
Volkswagen, popularly known as VW, is a dominant German player in the automobile industry. This brand is highly rated for its premium cars and manufactures a broad range of products. Volkswagen is also one of the best engine manufacturers in the industry loved for their high-rated engines.
Best Engine - 1.4-litre TSI twin-charger
Volkswagen's 1.4 TSI twin-charger won the Engine of the Year 2010 Award for two consecutive years at the International Engine of the Years Awards. The engine was applauded for producing 134 kW/ 183 PS, almost equivalent to 180 bph, despite its small capacity. It has a powerful turbocharger and a supercharger.
Toyota Prius and Honda Insights stood on the top with their petrol-electric hybrid models, but the 1.4 TSI twin-charger engine beats these both by winning the Green Engine Award with its regular 1.4 litres engine.
This clever twin-charger engine is well-acclaimed as the best engine in the world made so far, defeating 66 competitors. This engine in a true sense was a trendsetter for its high efficiency.
5. General Motors
General Motors is an American automobile manufacturer headquartered in Michigan, US. Their major products include trucks, automobiles, automotive components, and engines. They produce high-power engines. General Motors is a market leader in testing, manufacturing, and selling car engines. They are rated well for their reliable engines.
Best Engine - GM High-Value V6 Engine
General Motors has produced some best V6 engines which are being used in other vehicles too to date. V6 engines are the humblest of all and yet admired for their powerful engines.
The High- Value V6 engine has a 60- degree V- bank. These engines have variable valve timing. To increase highway fuel economy, this engine has a special feature that can deactivate the cylinder bank and lead to active fuel management.
GM V6 engine delivers a torque of 213 to 242 lb-ft. This has a power rating of 196 HP. The engine has an advanced powertrain control module and a catalytic converter that helps in reducing emissions. This engine is reliable and durable with the best overall quality.
6. Ford
Ford is an automobile company recognised not only in the US but also in the entire world. It is one of the leading names in the automobile industry, and undoubtedly, Ford SUVs and trucks provide their consumers with the best possible efficiency. Ford is the oldest manufacturer that started rolling out its cars 110 years ago. They are an extremely popular brand well known for their high-performing engines.
Best Engine - Ford 427 FE
This is one of the most famous engines that offer a modern version of the car motor. The engine was built using advanced technology to perform efficiently. The 427 engine is engineered in such a way that offers big power and provides durability and driveability.
The engine was equipped with Z2 cylinder heads. This helps in promoting improved power throughout the desired RPM range. It also delivers an unmatchable 535 horsepower at 5600 RPM and 545 lb-ft torque at 4500 RPM.
7. Jaguar
Jaguar is a luxury vehicle brand headquartered in Coventry, England that started introducing its cars almost 87 years ago. They are extremely popular for their comfortable luxurious SUVs. They manufacture superior quality road cars that are fantastic in terms of their performance. Jaguar also offers some fantastic race cars, popular for being the fastest in the world.
Best Engine - Jaguar XK- 6 engine
The Jaguar M2 engine was built with a 2.8, 3.4, and 3.8-litre straight-six, built for an all-wheel-drive supercar that offers a top-notch speed of 125 miles per hour. It is a very powerful engine which produces horsepower between 120 and 220 hp.
The 3.8-litre version of Mark 2 can accelerate up to 60 miles per hour in only 8.5 seconds. The engine is equipped with radiator and exhaust header components. The engine supports and offers exceptional performance that provides torsional strength.
8. Lexus
Lexus is one of the huge car-producing divisions of the Toyota Motor Corporation, a Japanese automaker. They are well-known for the dependability and reliability of their high-performing luxury vehicles. Lexus has also introduced hybrid vehicles in many markets. They are at the forefront of providing more than satisfactory customer service.
Best Engine - 2GR- FSE
Lexus 2Gr-FSE was a V6 3.5 litre petrol engine featuring direct port injection. This Lexus engine is very smooth in its functioning and extremely fuel-efficient. This model can easily be swapped into other chassis and is very flexible. 2GR- FSE has 400 reliable Lexus- sourced horsepower.
The non-hybrid application of this engine delivers an output of 233 kW at 6400 RPM and 378 Nm at 4800 RPM. The irregular surfaces of the casting exteriors enhance the fastening between the liners and the cylinder block. For the optimal amount of oil clearance, the lining surfaces of this engine were micro-grooved.
9. Nissan
Nissan is also a Japanese automobile manufacturer headquartered in Yokohama, Japan. Nissan is synonymous with authentic and genuine engine manufacturers, just like other Japanese brands. They produce a variety of sedans, sports cars, SUVs, minivans and trucks. For creating innovative vehicles, they enjoy a stellar reputation worldwide.
Best Engine - VR38DETT Turbo V6
The Nissan VR engine is the king of all the best Nissan engines ever produced. The VR38DETT engine has 24 valves which are controlled by dual overhead camshafts. The plasma coating on the cylinder provides a hard protective layer for the piston rings. This VR model has a lubrication system that is thermostat controlled.
It is equipped with a feedback control system that plays a significant role in reducing fuel consumption. It features Iridium-tipped spark plugs and multi-port fuel injection. To peak its cleaning efficiency, the engine has a secondary air intake system that heats the catalysts.
This engine's turbocharger-integrated exhaust manifolds help to reduce the engine load. It is efficient and effective in ensuring optimal power and control because of its 50-state LEV2 status.
10. Land Rover
Land Rover is a British multinational car manufacturer. Their bold designs make them the best in the industry. Their cars are capable of off-roading. These four-wheel drive off-roading models have helped them to grow into a brand. They are headquartered in the United Kingdom and have established a worldwide presence.
Best Engine - V8 P525
V8 P525 Land Rover engine produces a maximum power of 525 PS at 6000 RPM and a torque of 625 Nm at 2500 RPM. The engine is capable of achieving a maximum top-notch speed of 149 miles per hour in 5.2 seconds. It has a V8 cylinder with a petrol motor that has a supercharger.
The engine offers a smooth ride and is undoubtedly the best latest engine in the lineup. This Land Rover V8 engine is the most powerful engine installed in Land Rover's Defender. You have a choice to select from a turbocharged 2.0-litre four-cylinder, a turbocharged 3.0-litre six-litre cylinder or a supercharged 5.0-litre V8.
Final Thoughts
Do you wish to own one of the best engines for your vehicle at affordable prices? Swap your engine with a used engine compatible with your car. You can enjoy the high performance and efficiency of these engines and experience great technology.
You can end your search and buy the best-used engines for sale from us. Our team can help you find the best-used engine for your car's model. Get in touch with us today to get a free quote.
related
You May Also Like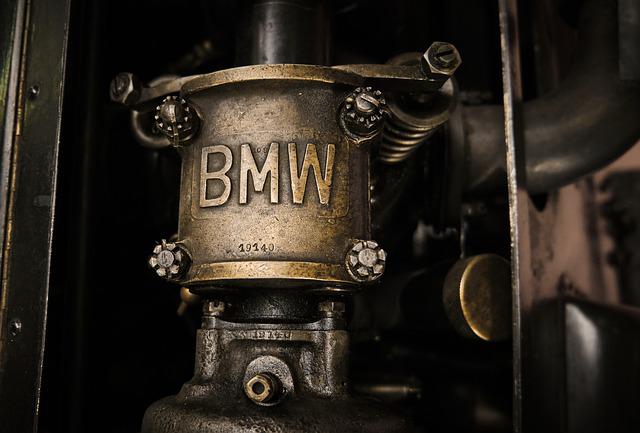 Which BMW Has the Most Horsepower?
A car is useless if it doesn't have good horsepower. Just imagine driving your car with sluggish acceleration and it drags on the road whenever you take it for a spin.
Read Article

See What Our
Customers Say About Us
Paul was great throughout the whole process. Equipment arrived on the promised date even though there was a Storm that could have altered the whole story. The Equipment was as described and worked perfectly. Definitely I will deal with Paul in future if I need something.
Johnson, New Jersey
After looking at all the used engine sites and then looking at the reviews given each company I decided on used Engines inc, most of them are brokers however Daniel wilson with this company was very up front and honest, my used engine started right up and is running strong so far ,they were excellent when it came to shipping tracking and daniel was always very helpful, I'd give him 5 stars on services and communications
Jimmy, Houston
I received my engine The service was spectacular from beginning to end Ricky and rose were so helpful if you're looking for engine ask for these 2 ask for these 2 they're gonna make your experience really pleasant, Hope this review helps someone is coming from someone that don't believe in order and online great experience.
Travis, Minnesota