Blog
Which BMW Has the Most Horsepower?
Which BMW Has the Most Horsepower?
Find Used Engines and Transmissions for a Great Price! Live Assistant For Used Engines Call 1800-518-9776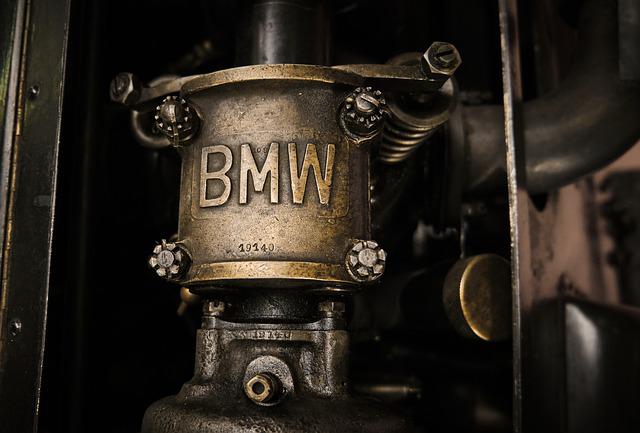 A car is useless if it doesn't have good horsepower. Just imagine driving your car with sluggish acceleration and it drags on the road whenever you take it for a spin. It isn't a pretty sight and is a headache for any car owner.
The more horsepower your car has, the better power it has to perform. When you drive, your car should perform its best. Better yet, if you're interested in BMW cars, you've got a wide range of cars to pick from.
For BMW fans, the company has rolled out many high-horsepower cars that drive like a dream. Those wheels are powered by a praiseworthy V8 engine and their horsepower ranges from 200 to 600+ in the highest hp cars. Some are rumored to even go up to 700 hp.
But wait, before you buy your new BMW wheels - it helps to know which BMW has the highest horsepower. Getting that stylish car body and look is not good enough - you don't want to pay more for repairs than what you brought your car for.
Check out this article to find out the BMW with the highest horsepower and its kick-ass features to have a car worth your while and money.
Which BMW has the most horsepower?
The BMW with the highest known horsepower is the BMW M8 Competition Gran Coupe (F93). Its grand twin-turbo V8 engine that carries about 4.4 liters gives an admirable 617 horsepower. With modifications, it can even reach up to 700 hp.
It has a great internal combustion engine and is a 4 door luxury muscle car. It has about 302cm wheelbase and can accelerate from 0-100 km/h in 3.2 seconds. Its body is breathtakingly beautiful and impressive for a high-performing car with smooth gear shifting.
BMW has certainly impressed people with this one. The engine can be directly injected and comes with an automatic transmission. It has a cross-bank exhaust manifold that significantly increases the usability of horsepower and increases fuel economy.
It's designed in a way to be thermally comforting while decreasing the amount of turbo lag that affects modern cars. This is a good choice if you're looking for a car with sporty drivability and luxurious outer body features.
The 2nd highest horsepower car by BMW is the M5 CS with an eight-speed automatic transmission and V8 engine. It is a highly fuel-efficient car and has a cooling system with better performance.
The 3rd highest horsepower car by BMW is the XM. It reaches from 0 to 62 speeds at about 4.3 seconds, with a top speed of 160 mph. It can generate about 480-500 hp depending on the model and its modifications.
Highlighted Features Of The BMW M8
Water-To-Air Intercooler: This helps in keeping the circuits cool and makes the use of coolant more efficient. It also helps in controlling the temperature of the engine and overall car systems.
Eight-speed M Steptronic: This is a one-of-a-kind transmission that is not easily found in other standard cars. It helps the BMW M8 speed up faster and helps the gears of the M8 maintain power while driving. As a result, the engine works smoother too.
Electronically Controlled Transfer Case: This helps to effectively distribute the torque in the car and gives more freedom to your wheels while driving, keeping away resistance tires experience on the road. It makes sure that the power from the transmission system is used properly for the optimal functioning of the car.
Carbon Fibre Roof: Its strong and stiff roof makes its body high in tensile strength. This is highly useful in the event of an accident. Also, its chemically resistant features also make it tolerant to excessive heat - which protects the body of the BMW in the long term.
Different Driving Modes: The BMW M8 is available in different driving modes such as the 4WD Sport, 2WD, 4WD, and other options with greater rear axle bias. Its intricate design prevents gears from slipping and enables the BMW M8 to give high performance.
Great Acceleration Timing: The workability of a BMW M8 increases significantly because of the way its ignition timing is built in an advanced way. This helps in increasing the horsepower of the car. Moreover, its exhaust system is also a superstar that lowers the car dragging and lifts its torque.
Has Track Mode: This helps in maintaining the balance of the car and gives full control over the wheel-drive layout of the BMW M8. When you drive, it helps to easily navigate around corners and increases the traction control of your car.
Conclusion
The BMW with the highest horsepower is the M8 Competition Gran Coupe (F93) which is a 4-door luxury muscle car. It has a powerful V8 twin-turbo engine that helps it accelerate faster than other standard cars. With a horsepower of about 617, it's a beast on the road.
It easily reaches from 0 to 60 on the dashboard in roughly 3.0 seconds, making it one of the most distinguished cars BMW has ever produced. The control system it comes with makes drivability easy with good torque.
Although the BMW M8 is a great choice, maintaining it is costly. Damages to its engines cost a fortune to repair and can burn a hole in your pocket. Your best bet is to pick a budget-friendly option if your engine needs replacing.
Extremely reliable and superior quality used engines and transmission systems are available for your car. They are 100% ASE Certified with Warranty available on every system you buy. Contact 1800-518-9776 for more info.
Frequently Asked Questions.
1. What does CS in BMW M5 stand for?
2. Is M5 CS faster than the M8 competition?
3. Is BMW M5 worth it?
4. Which BMW has the most horsepower?
5. Which has more horsepower - the BMW M5 or M8?
6. Which engine has more power, Mercedes or BMW?
7. Which BMW is the fastest?
related
You May Also Like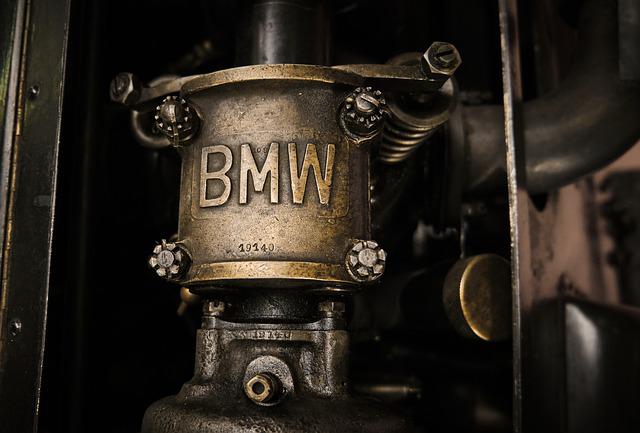 Which BMW Has the Most Horsepower?
A car is useless if it doesn't have good horsepower. Just imagine driving your car with sluggish acceleration and it drags on the road whenever you take it for a spin.
Read Article

See What Our
Customers Say About Us
Paul was great throughout the whole process. Equipment arrived on the promised date even though there was a Storm that could have altered the whole story. The Equipment was as described and worked perfectly. Definitely I will deal with Paul in future if I need something.
Johnson, New Jersey
After looking at all the used engine sites and then looking at the reviews given each company I decided on used Engines inc, most of them are brokers however Daniel wilson with this company was very up front and honest, my used engine started right up and is running strong so far ,they were excellent when it came to shipping tracking and daniel was always very helpful, I'd give him 5 stars on services and communications
Jimmy, Houston
I received my engine The service was spectacular from beginning to end Ricky and rose were so helpful if you're looking for engine ask for these 2 ask for these 2 they're gonna make your experience really pleasant, Hope this review helps someone is coming from someone that don't believe in order and online great experience.
Travis, Minnesota