How to Make Your Car Last Forever?
15-Actionable Tips
3-5 Years Warranty
Free Shipping
90 Days Return/
/Replacement Guarantee
Home
How to Make Your Car Last Forever? 15-Actionable Tips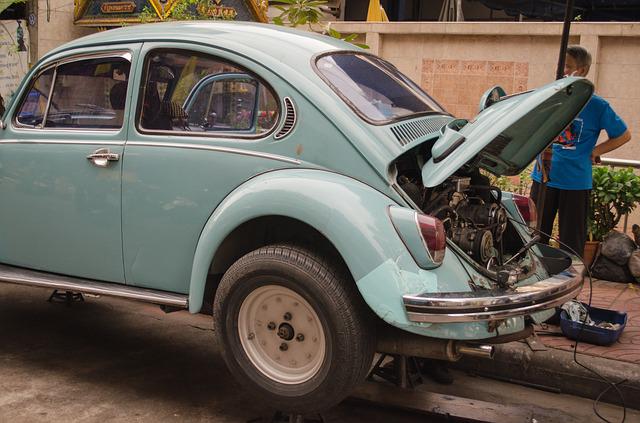 How to Make Your Car Last Forever? 15-Actionable Tips
Cars are built to last nearly 100,000 miles, or even more but they barely make it to that mark. Reason? Ill maintenance, lack of awareness, and several other things. But it doesn't diminish an owner's wish to make their car last forever.
How you take care of your car plays a huge role in boosting its engine life. Though it seems like you have to touch a lot of bases and change auto parts every few thousand miles. The reality is a tad different. All you need is to be consistent with your efforts and be mindful of your driving habits to make your car last longer.
Here are 15 things you need to know to make your car last forever.
Wash & Clean It
Change Oil Regularly
Don't Push the Engine to Its Limit
Tire Care Goes a Long Way
Address Issues Before Turn into Bigger Problems
Replace Air Filters Periodically
Use your parking brake
Maintain your car's battery
Change filters regularly
Drive Smoothly
Maintain Optimum Oil & Coolant Levels
Follow the service schedule
Garage Your Car
Have your car rust-proofed
Tune Up Used Auto Parts to Top Specs
15 Actionable Tips to Make Your Car Last Longer
1. Wash & Clean It
By simply washing and cleaning your car time-to-time, you push it to last longer. It's not only about maintaining the appearance of the car but also removing dirt & debris and protecting internal parts.
Here's why it is important. The dirt build-up on the car slowly degrades the paint job and gradually starts affecting the body of the car. Before you know it, you'll have a car with a weak body structure that's no way going to last forever. There's even a possibility of rust, which slowly spread to the most important elements.
So, make sure you wash & clean your car regularly as per the weather conditions in your region and car's age.
2. Change Oil Regularly
Change oil is one of the basic steps of car maintenance. Yet, a lot of people have it wrong. There are different views and opinions when it comes to the right interval of changing the oil in your car. The right interval matters because if you're doing it frequently then it's a load on your budget. But if you do it rarely then it's a load on your car.
So, what is the right interval? Your car mechanic may tell you 4000 miles, an oil company may tell you 3000 miles while your friends may give you a different number. But all you need to follow is your owner's manual. That tiny booklet your car dealer gave you has all the information you need and can trust for car engine maintenance.
3. Don't Push the Engine to Its Limit
Your car has a certain range of speed and a redline that defines maximum acceleration. Now, if you're in a movie with a bunch of race cars powered by performance engines, it's a thrilling idea to take turns at high speeds, brake hard, and accelerate as fast as possible. But when it comes to real life, you'll be doing it at the expense of your car and cutting its life short.
Those sharp turns will deteriorate your tires. It means they'll get bald soon and need rotation quicker than usual.
Braking aggressively leads to excessive wear and tear on your brake pads. It increases the stress on several parts and reduces their shelf life.
Similarly, strong acceleration harms your car. If you consistently engage in strong acceleration when the engine is cold, you're harming parts of the engine.
4. Tire Care Goes a Long Way
The answer to how to maintain an old car is not just oil change but a series of all-rounded maintenance efforts that combine and boost engine life. One of them is tire maintenance. Your car's tires are too important to be left out of your maintenance schedule. They need to be just right to maintain the structural integrity of the car.
Car tires need to be properly inflated to drive smoothly. Otherwise, you are at greater risk for a blowout. Also, it opens you up to the possibility of uneven wear & tear, which increases the possibility of accidents.
So, ensure that all your car tires are inflated to protect yourself from the consequences and also make your car last longer.
5. Address Small Issues Before They Turn into Bigger Problems
Ever heard of the maxim "don't fix it till it's broken"? If you have that attitude towards car maintenance, then you can already forget about making your car touch the 1,000,000-mile mark.
The secret to making your last forever (almost) is to pay attention to every little problem and nip it in the bud before it escalates and turns into a full-blown crisis.
To do that, take the "check engine" light seriously and have a mechanic diagnose your car whenever you suspect an issue. Pay attention to all the unusual noises, warning signs, exhaust, and driving responses from your car. If you think something is off, have it fixed immediately, and you have a chance to make your car last forever.
6. Replace Air Filters Periodically
Most people think that replacing air filters is a fancy deed that only race cars need but nothing is far from the truth. It's not optional and it's not a scam but an essential step of car maintenance.
Dirt and debris from the road are filtered out by air filters and eventually, they get clogged. An inefficient air filter cannot do its job and harm your engine. This is the exact opposite of your wish to make your car last longer.
So, have your air filters changed periodically every 15,000 to 20,000 miles. Check your owner's manual for the exact information.
7. Use your parking brake
Remember the good old parking brake? Yes, remember to use it when parking your car, especially when you're on an inclined surface.
Even though many feel parking brakes are irrelevant now with the popular automatic transmissions but parking only through transmission puts unnecessary stress on the parking pawl. After prolonged stressful use, it may even break and/or become dislodged.
That's why a parking brake is a far more secure option. It keeps your car from rolling away if the pawl fails and adds years to its life.
8. Maintain your car's battery
Another popular car engine maintenance tip is to keep the battery in check. It's an important and expensive auto part. So, losing it will be an added expense and inconvenience.
The car battery needs to be in use to stay in good condition. It will degrade and go flat If you don't use your car for a long time. So, make sure you keep putting some miles on every week or so.
9. Drive Smoothly
There's a term mechanical sympathy which means using the controls of your car while understanding how it works. Every car owner who wants to make their car last longer should practice mechanical sympathy and drive their car smoothly.
Aggressive driving is the number 1 reason for unusual wear & tear of auto parts. Driving smoothly will help you reduce component wear, and your car will drive further. Simple actions like operating the steering wheel, gearbox, and pedals smoothly go a long way and make a distance. You can also reduce the need for sudden braking by changing your driving habits.
Driving smoothly is not only better for your car but the environment as well. Aggressive driving demands more fuel and money to cause more emissions and pollution. But by driving a little smoother, you can be kinder to your car and the environment.
10. Use your air conditioning
Using air conditioning is one of the things people have split opinions about.
People believe using an air-con system will use more fuel and wreak havoc on your budget. But not using it will cause bigger and many expensive damages to your car.
Air-con systems are known to leak refrigerant gas over time when they aren't used regularly. Since refrigerant gas is an expensive component, refilling it will be more expensive than what you save on fuel. Also, all the components of a car need to stay working to last longer. If you leave any of them out of use for a long time, you could end up with a major problem at your hand.
11. Maintain Optimum Oil & Coolant Levels
Fluids are your car's blood as they lubricate, cool, and protect them. It's also obvious that insufficient fluids may have dire consequences. Thus, you should always have the optimum level of oil and coolant in your vehicle.
So, if you want to keep driving your car for a long time, keep a special check on the engine oil and coolant. Do so by checking it every fifteen days. Also, check the quality of the oil by removing the dipstick, wiping it with a rag, and then giving it a dip.
First, check the oil level mark. It should be between the minimum and maximum labels. It should, ideally, look light yellowy-brown in color if your car has a petrol engine.
If it comes out darker then it means your engine oil is dirty and should be replaced. However, the color shouldn't be alarming for a diesel engine as oil accumulates soot as part of the normal combustion process.
Secondly, the coolant should also get your attention every fifteen days. If it's lower than required, top it up with 50% distilled water and 50% antifreeze, and the windscreen washer bottle.
12. Follow the service schedule
Periodic servicing is crucial to keep your car in working condition and make it last longer. Car manufacturers provide you with a recommended servicing schedule which should be followed at all costs to keep your car in the best shape. Periodic servicing is key to extending the lifespan of a car.
Usually, the service intervals are recommended on basis of time or miles driven. It could be once a year or every 10,000 miles depending upon the car. You can get the exact number in your car owner's manual and check when your car's service is due.
Also, modern cars are equipped with alert systems to tell owners when their car needs a service. If you want your car to stay with you forever, trust the lights on your dashboard. Staying on top of your car's servicing is the best thing you can do to get the most years out of your car and drive it forever. Also, it makes sense financially as whatever you pay for a yearly service will save you thousands of dollars on repair bills and potentially avoid a stressful breakdown.
13. Garage Your Car
Here's a reminder that your garage is not to store unused items, but cars. Almost everyone has a garage but only a few truly use them to store their cars.
If you're leaving your car out on the driveway in the scorching heat, rains, and snow, it's not going to last a million miles. Even corrosion-resistant cars can't handle changing weather conditions and it shows in their life expectancy.
Parking your car in a garage will keep the sun from bleaching its insides, dirt from accumulating on the engine, and water from degrading its paint job. It's the best way to keep your car dry, clean & safe while reducing the risks of accidental damage, vandalism, and theft.
14. Have your car rust-proofed
Talking about rust-resistance cars, modern cars have good enough anti-corrosion properties but it's still the number danger to the structural integrity of your car. So, if you want to make your car last forever, you must get ahead of the issue and take preventative measures.
You can apply a stone-deflecting film to the front of your car. It is used to prevent paintwork damage in the first place. If you already have a few rust spots on your car, cover them with touch-up paint before getting it professionally resprayed. It will stop them from expanding and you can take better care of it there onwards.
You could also have the chassis properly rust-proofed, which includes filling the cavities with a waxy substance designed to prevent water ingress.
15. Tune Up Used Auto Parts to Top Specs
If your car has second-hand auto parts like a used car engine, it's best to have them tuned up to the top manufacturer-advised specification. It will allow you to drive with an optimized auto part even if it is used. Another way to make sure your car lasts longer is to buy reliable used auto parts with the least possibility of failure. This way you can rest assured that all the auto parts in your car are in sync with your motto of making it last forever.
Boost Your Car's Lifespan with a Used Engine
Let's be honest, it's not a cakewalk to maintain care with 100% perfection when even slight ignorance can lead it to failure. In such cases, car owners think they are left with no choice but to spend thousands of dollars on repairs or give up their cars.
But there's a better solution. If you want your car to last longer, you can opt for used car engines whenever you suspect a need for replacement. It will keep your car driving strong, and your budget in check.
Used engines are chosen by plenty of Americans every year to revive their cars and continue driving them with pleasure. If you want to be one of them, connect with us to get a free quote for your desired used engine and make your car last forever.
related
You May Also Like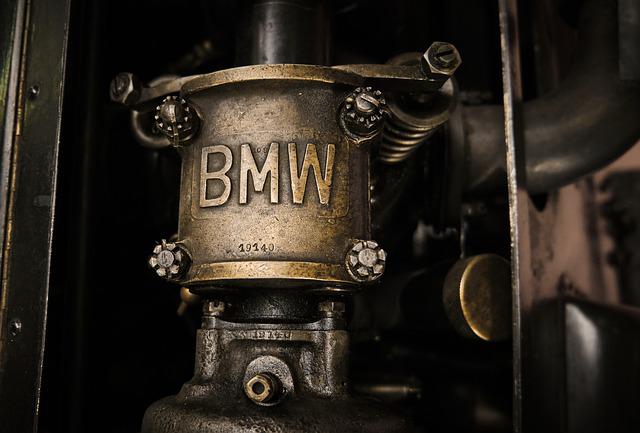 Which BMW Has the Most Horsepower?
The yearning for horsepower never fades away whether you're buying a new car or a used engine. BMW gets it. Thus, it introduced the M8 Coupe and Convertible to satisfy the need for high horsepower among its buyers....
Read Article

See What Our
Customers Say About Us
Paul was great throughout the whole process. Equipment arrived on the promised date even though there was a Storm that could have altered the whole story. The Equipment was as described and worked perfectly. Definitely I will deal with Paul in future if I need something.
Johnson, New Jersey
After looking at all the used engine sites and then looking at the reviews given each company I decided on used Engines inc, most of them are brokers however Daniel wilson with this company was very up front and honest, my used engine started right up and is running strong so far ,they were excellent when it came to shipping tracking and daniel was always very helpful, I'd give him 5 stars on services and communications
Jimmy, Houston
I received my engine The service was spectacular from beginning to end Ricky and rose were so helpful if you're looking for engine ask for these 2 ask for these 2 they're gonna make your experience really pleasant, Hope this review helps someone is coming from someone that don't believe in order and online great experience.
Travis, Minnesota