Blog
6 Common Car Coolant Leak Causes and Their Symptoms
6 Common Car Coolant Leak Causes and Their Symptoms
Find Used Engines and Transmissions for a Great Price! Live Assistant For Used Engines Call 1800-518-9776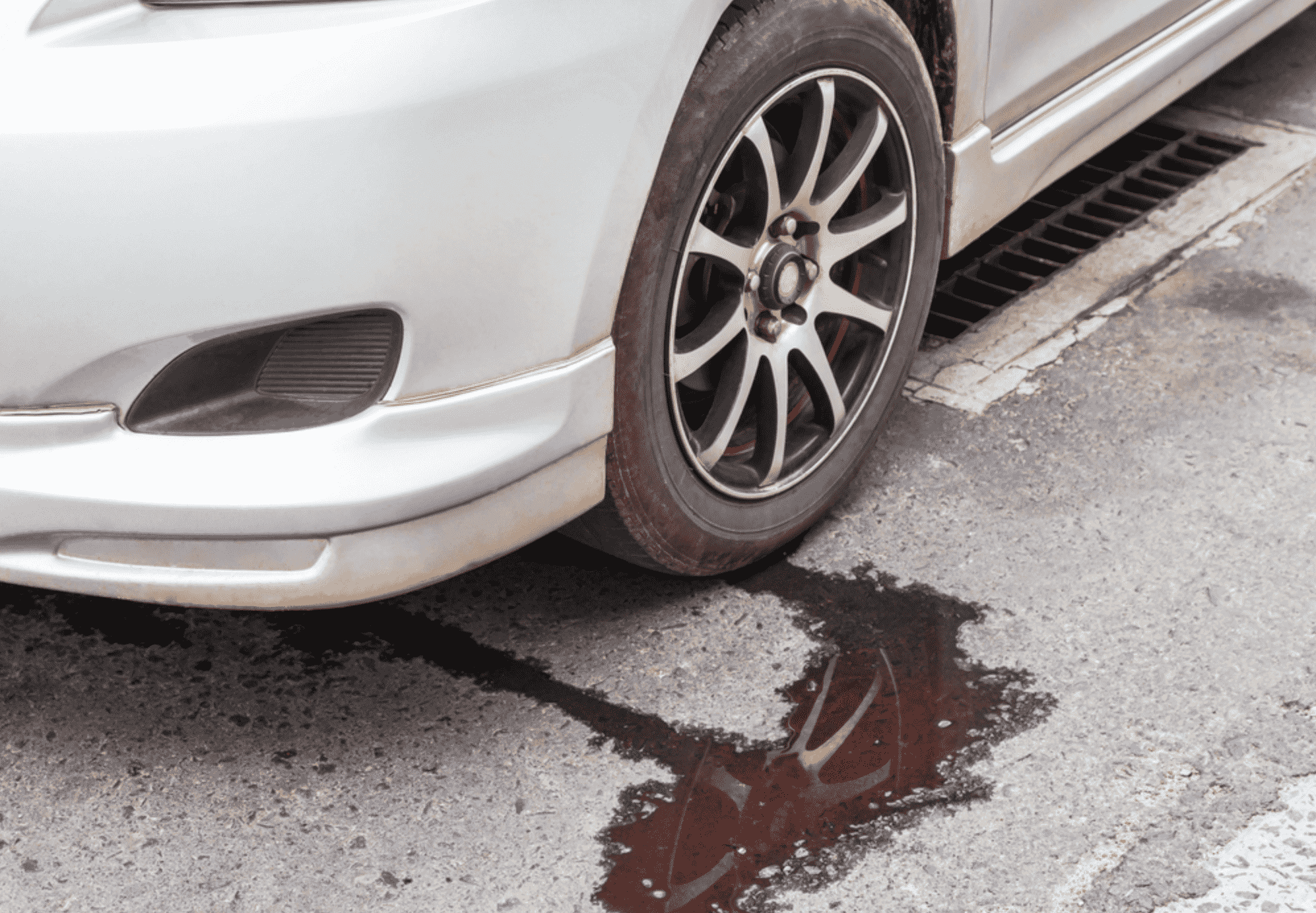 If you notice an odd sweet smell or puddles of greeny, orange liquid under your car, you might have a car coolant leak. Discovering that your car is running hot can also indicate antifreeze leak.
Anti- freeze or coolant is the part of your car's cooling system that controls the engine temperature. It keeps the vehicle's radiator from freezing during winters. Besides, it ensures proper functioning of the engine. Though a coolant leak might not seem a considerable issue, it can be detrimental to the car's engine.
It is important to identify all the types of symptoms that you are likely to notice in case there is a coolant leakage. Having sufficient knowledge about the factors that can cause a coolant leak can help you avoid coolant problems before it can happen.
Continue reading to learn more about the causes and symptoms of coolant leak.
Symptoms of car coolant leak
Firstly, let us know about the symptoms that can help you identify the car coolant leaks-
1. Overheating Engine
Engines can overheat because of a lot of reasons. It can happen if the engine parts like radiator, spark plugs, hoses, or bearings are damaged or broken. It can also be a result of coolant leakage. If you are travelling short distances by your car and the engine is overheating, it can indicate low coolant levels because of the leakage.
2. Puddles of coolant leak under car
If your car is parked for long periods of time at the same place, you might discover a big puddle of coolant under the car. You can easily identify such a leak as they are in different bright colours like pink, orange, blue and green.
Coolant leak when car sits for a long time could mean a damaged cooling system. It gives the coolant liquid time to drip and accumulate in a noticeable pool. Know more about the causes of car coolant leaks when your car is parked.
3. Glowing Coolant warning light
All the cars come with a check engine light that warns you about the engine issues. Similarly, coolant warning light alerts you about the coolant levels. Low coolant levels could indicate coolant leaking from your car. Pay attention to the problem if you notice frequent warning lights glowing in the car.
4. Smell from engine
Engine coolants have ethylene glycol which gives a sweet smell to it. If you notice the sweet or odd smell, it is most likely a symptom of a coolant leak from your car. It can be a result of engine overheating and lead to other performance issues.
Cause of car coolant leaks
Now that we know how to identify the symptoms of coolant leak, let us find out why this leak is actually happening.
1. Leaking radiator cap
Radiator cap is small, but has a bigger function to perform. It is in charge of creating a tight seal to keep the coolant system at appropriate temperature. It holds the coolant in the radiator with a high amount of pressure. When the pressure reaches its maximum, the cap opens and allows the heat to escape by opening its release valve.
Without a properly sealed radiator cap, air can enter inside the cooling system. It can subsequently reach the heater core, radiator hoses and thermostat. It can cause the engine to overheat as a consistent temperature won't be maintained inside.
As a result, the seal of the radiator cap can deteriorate and you will notice coolant leak. If your car's engine is overheating, it can help you identify the problem with the radiator cap.
2. Hole in the radiator
Another possible cause of your car leaking coolant is the hole in the radiator. Radiator helps to reduce the heat from the engine. It works with other parts- thermostat detects the heat and then radiator releases coolant and water. It sends it to the engine to eliminate this heat.
An overheating engine or discoloured coolant can indicate a problem with the radiator. The extreme temperature causes the parts to wear and tear. The radiator gets corroded which can result in accumulation of debris. It can cause a hole in the radiator. Car coolant leak can also happen as a result of cracks in the radiator.
3. Blown head gasket
Head gasket is an important component that plays a crucial role in efficient engine performance. It acts as a seal between the engine block and the cylinder head. A leaking or a blown head gasket can be a culprit in causing the coolant leaks.
If you notice white smoke from the tailpipe, rough idling or hear knocking sounds from the engine, it means your head gasket is blown. It is not recommended to drive your car with a blown (leaking) gasket.
This is one of the other causes of a car coolant leak. Not fixing the gasket can result in contamination of engine oil. It can get mixed with the coolant and lose its lubricating qualities. This can be dangerous and lead to engine failure.
4. Failed water pump
Water Pump ensures that the coolant circulates effectively throughout the cooling system. It circulates through the radiator to the engine block to prevent engine overheating. It can be one of the locations from where a car coolant leak can occur.
Water pumps are made from plastic and with time it can degrade. There are chances of a coolant leak from the water pump that is damaged. It can fail due to external damage and can cause a leak.
The coolant leak under car can be a result of a failed water pump. Your engine is definitely going to heat if you continue to drive with a worn out pump.
5. Damaged expansion tank
Expansion Tank is a vessel that is used to hold the coolant. It also absorbs the excess water pressure caused by thermal expansion. It ensures maintaining constant pressure so that the pipes don't get damaged.
The engine automatically withdraws the amount of coolant needed by it. This helps the engine run smoothly without causing it any damage. However, this can be another cause of coolant leaking from the car. This is also made up of plastic in some cars and gets damaged over time.
6. Leaking tubes and hoses
The hoses usually work as a seal and avoid leakage, since they are made up of rubber. But these hoses can wear and tear with time and cracks can develop on it. To avoid the same, you must ensure to change them regularly.
Replacing the hoses by yourself is fairly an easy task. You can use the tape to prevent the liquid from leaking out.
Tubes circulate the coolant throughout the engine. It might also develop a crack or can break. Thus, leaking tubes and hoses can be a probable cause of coolant leak.
How to fix a coolant leak in car?
We have seen that the coolant leak can occur because of the parts discussed above. But the question remains: how can one get it fixed? Let's see.
One way to repair the coolant leak is to follow the egg fix method. This trick can help you deal with the car coolant leak temporarily. Follow these steps -

- Let your car's engine cool down for 5-10 minutes.
- Open the hood and take out the radiator cap.
- Drop two eggs into the radiator reservoir after cracking them.
- Leak must stop by now. If not, crack a few more until the leak stops.

The heat from the radiator cooks the eggs and the pressure inside will force the eggs into the holes. You'll be able to fix the car coolant leak until you can take your car to a garage.

Note- This is only a temporary way to fix the oil leak. It is best to get the leaking position identified and get it replaced.

Another way to fix the issue is to identify the damaged, cracked, broken or worn-out parts and replace them-

- Hose clamps and tubes
- Radiator cap and radiator
- Water pump
- Expansion tank
- Head gasket

Fluid level in the radiator must be checked regularly. It helps you identify the car coolant leak more visibly.
You can use a Flex Seal to patch the leak. Make sure to use the seal if the hose has a small leak
This is how to fix a coolant leak in car!
Conclusion
If you are noticing the signs of car coolant leaks, you must consider getting it fixed immediately. Ignoring it can lead to serious engine damage. This damage invited many engine problems like engine misfiring, stalling and engine noises.
All these issues might indicate getting the engine replaced. We all know how expensive a new engine can be. You can look for used engines at affordable prices with the quality assured. It can solve all your troubles.
related
You May Also Like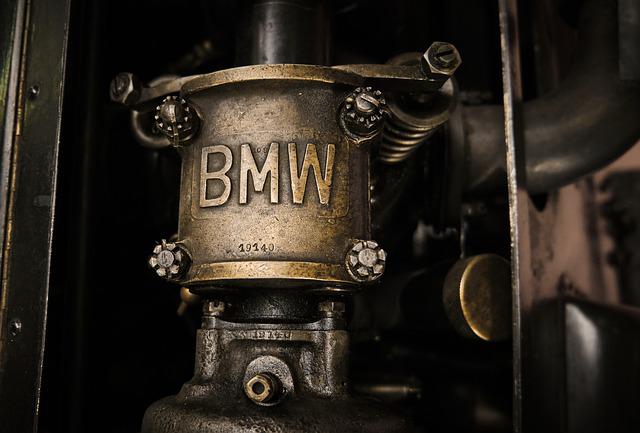 Which BMW Has the Most Horsepower?
A car is useless if it doesn't have good horsepower. Just imagine driving your car with sluggish acceleration and it drags on the road whenever you take it for a spin.
Read Article

See What Our
Customers Say About Us
Paul was great throughout the whole process. Equipment arrived on the promised date even though there was a Storm that could have altered the whole story. The Equipment was as described and worked perfectly. Definitely I will deal with Paul in future if I need something.
Johnson, New Jersey
After looking at all the used engine sites and then looking at the reviews given each company I decided on used Engines inc, most of them are brokers however Daniel wilson with this company was very up front and honest, my used engine started right up and is running strong so far ,they were excellent when it came to shipping tracking and daniel was always very helpful, I'd give him 5 stars on services and communications
Jimmy, Houston
I received my engine The service was spectacular from beginning to end Ricky and rose were so helpful if you're looking for engine ask for these 2 ask for these 2 they're gonna make your experience really pleasant, Hope this review helps someone is coming from someone that don't believe in order and online great experience.
Travis, Minnesota