Blog
How to fix rust on a car?
How to fix rust on a car?
Find Used Engines and Transmissions for a Great Price! Live Assistant For Used Engines Call 1800-518-9776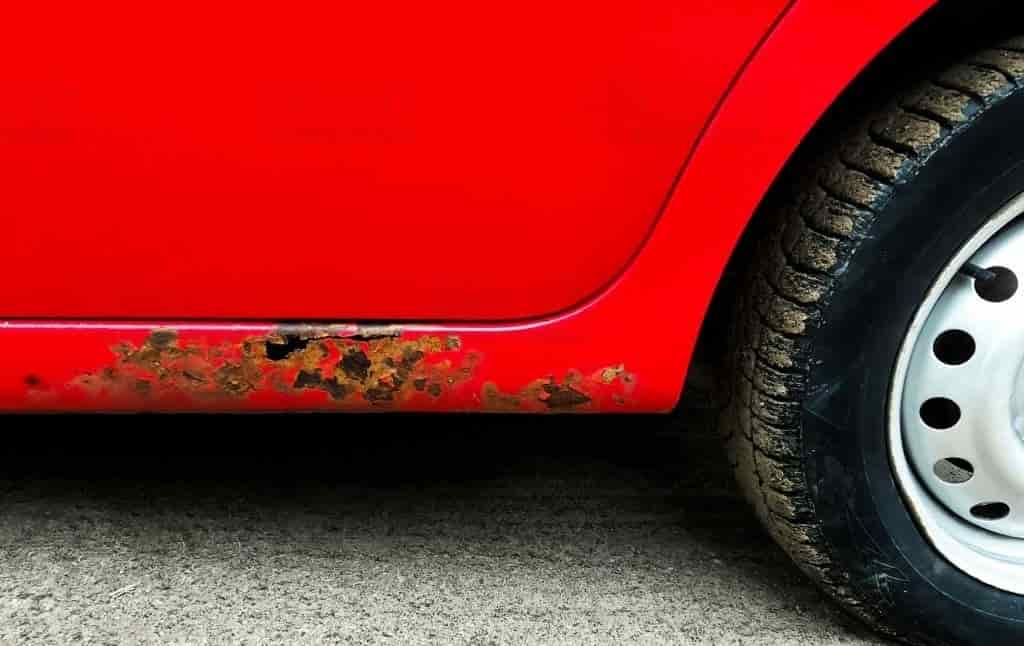 Think about adoring summers for a delightful time at the beach, winters for the scenic snow covered world around, rains to embrace the romantic downpour or springs to witness nature at its best. We all have our favourite seasons for different reasons. But changes in season are also never easy to adapt with. We all have an aversion towards a particular season. Winter and rainy seasons are the most disliked, if you are a car lover.
You have to take extra care of your car and your efforts are doubled when these seasons arrive. It makes your car rusty, which can be horrific. The rusty brown stain and the flaky trouble can be upsetting and take away your joy while driving. But do not worry, we can help you fix it.
Let us direct you to the right solution and help you learn about how to fix rust on your car.
Also Read: Why engine overheating with full coolant
Steps to fix rust on a car
Repairing rust is a time- consuming task. So, brace yourself to fix the rust. You'll have to be ready with some tools in advance to fix this issue.
A masking paper and a tape
Sandpaper
Primer
Body filler paste
Touch up paint
An angle grinder (if, a lot rust is to be cleared away)
Safety equipments like goggles, gloves, and a surgical mask
Before we move on to Step 1 of rust repair, it is important to take your car to an open place or any other suitable location (probably a garage) where other objects won't get damaged as you sand the rust away or paint it.
Once you decide on an appropriate location for repairing the car rust, you must cover the non-rusty parts of your vehicle with a newspaper. Use the masking tape to secure the newspaper properly. Not doing so will ruin your car when you scrub off the rust and paint.
Let's have a closer look at the following steps now.
Step 1
You'll need sandpaper to start with. It is required to correct the surface rust. Initially, you must start with a 40 or 50 grit sandpaper and scrub through the paint. Subsequently, switch to 120 grit sandpaper and then to 220 grit sandpaper, to achieve the clear steel. You will notice a bright metal, once you get rid of all the paint.
You can do the above task manually. But, if your vehicle is too rusty, we would recommend using an angle grinder. It will be quicker to restore the rusty surface with this tool.
Step 2
After scraping off the rust from the corroded area, you must use a dishwashing detergent to clean the entire area. Rinse it nicely and let the area dry. Wipe off the area using a cloth to remove any dust.
Step 3
To continue further, you would require a body filler paste, like using an epoxy primer. This is needed so that you can fill in the pits in the metals (if any). These are usually created by the rust. To let the epoxy dry, wait for an hour or more if the weather is much more humid. Use rubber gloves to spray the primer on the metal. Applying one layer of the primer won't be sufficient, so you'll need to apply several layers to prepare the area for new paint.
Here are some important tips that you must consider before coating it with layers of primer.
Firstly, you must sand off the first coat of the primer, once done with it. This helps to remove the rust particles that might have been left in the initial stages and ensure that the steel is smooth. Now, wait for some time (15-20 minutes would be good), and coat it again with the primer. You need to spray 2-3 coats in the intervals of 20-25 minutes. After the final application of the layer, you require a 400 grit sandpaper to wipe the area clean of dust or debris.
Step 4
In this step, you are all set to paint the area. To apply the coloured base coat, it is advised to spray the repaired area and hold the spray bottle about 12-14 inches away from the surface.
Apply thin layers and make sure that you avoid the build-up of paint. Consider lightly sanding the painted area, in case you notice that thick spots of paint have been created. Once an even surface has been created with a coat, you have to repaint the area with a clear and a final coat of paint. This will help you achieve the glossy finish and make your car look newer.
Leave it for at least 2 days and let the coat dry properly before you take your car for a drive.Keeping in mind the above mentioned steps, and following the same will help you to fix rust on your car. Rusting is certain to happen and you cannot keep yourself away from it forever. Some day or the other, as your vehicles age, they are more prone to rust.
We have also created a list of ways to prevent your car from rusting and avoid rust repairs.
1. Wash your car well. Dirt damages the car's protective layer of paint and makes it more susceptible to rusting.
2. You must not only wash the car's exterior, but also keep the interiors clean. If you spill any liquid by mistake, make sure to clean it immediately. Else, the liquid can sink in and hit the metal.
3. If you live in an area with excess snow, you must be using salt to get rid of the ice and snow. But keep in mind that the salt makes your car vulnerable to rusting if not rinsed off timely. So, make sure to wash your car in winters to reduce the salt build-up.
4. Regular car maintenance can help your car to be free from rust. You must take your car for a wax coating. Wax will protect your car from harmful UV rays and prevent the colour from fading. The protective layer will stay in place and the wax will also make the paint look new.
5. During the rainy season, the car is most exposed to moisture. Make sure your vehicle is protected and covered with a plastic cloth to avoid such an exposure.
6. If your car has crashed and you observe that there are major scratches, you must get it repaired immediately. If not treated on a timely basis, the moisture can stay in between the scratches and can lead to further rusting.
7. Make sure to not park your cars near exhaust pipes, suspensions, wheel rims etc. These are some locations where rust is more likely to occur.
You can also decide if your car needs rust-proofing. Experts advise to rust-proof your car every 2 years.
Conclusion
It is necessary to get the rust repairs done immediately. The rust will continue to grow if you do not take notice of it or leave it untreated. You can simply fix the rust by following the steps discussed above. However, if you are not confident enough to do it by yourself, take your car to a mechanic. It is not very expensive to avail the rust repair services.
related
You May Also Like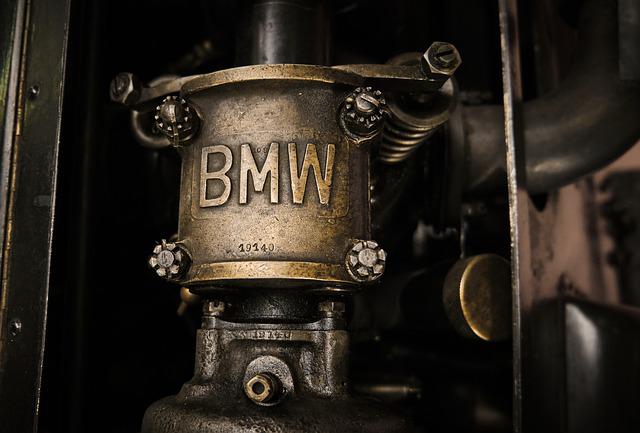 Which BMW Has the Most Horsepower?
A car is useless if it doesn't have good horsepower. Just imagine driving your car with sluggish acceleration and it drags on the road whenever you take it for a spin.
Read Article

See What Our
Customers Say About Us
Paul was great throughout the whole process. Equipment arrived on the promised date even though there was a Storm that could have altered the whole story. The Equipment was as described and worked perfectly. Definitely I will deal with Paul in future if I need something.
Johnson, New Jersey
After looking at all the used engine sites and then looking at the reviews given each company I decided on used Engines inc, most of them are brokers however Daniel wilson with this company was very up front and honest, my used engine started right up and is running strong so far ,they were excellent when it came to shipping tracking and daniel was always very helpful, I'd give him 5 stars on services and communications
Jimmy, Houston
I received my engine The service was spectacular from beginning to end Ricky and rose were so helpful if you're looking for engine ask for these 2 ask for these 2 they're gonna make your experience really pleasant, Hope this review helps someone is coming from someone that don't believe in order and online great experience.
Travis, Minnesota