Blog
Preventing Tire Burst: Understanding Its Dangers and How to Avoid It
Preventing Tire Burst: Understanding Its Dangers and How to Avoid It
Find Used Engines and Transmissions for a Great Price! Live Assistant For Used Engines Call 1800-518-9776
It goes without saying that tire bursts are by far one of the most dangerous car mishaps out there. They cause over 20,000 accidents a year as per a recent report by NTSB and this makes us wonder, what exactly causes these tires to burst? Is it just something that hit the tires while driving or is it more of a serious car issue?
Before we get to the bottom of this, you might've heard people talking about how important the inflation of tires is in preventing tire bursts. This is true because over-inflating your tires is just as bad as under-inflating them.
It's crucial to maintain the air pressure levels on your car tires. A common measurement of air pressure that most cars use is 32 to 40 psi (pound-force per square inch). Additionally, checking whether you have a Tubeless (TL) or a Tube Type (TT) tire will help you give your tires just what they need to prevent tire bursts.
So, are you ready to learn about how tire bursting can be dangerous and the crucial steps to avoid it? Read on to save your tires and avoid unwanted future repairs now!
Why Is Tire Bursting Dangerous?
When tires burst, it gets difficult to maintain control of your vehicle - especially while driving. It is extremely dangerous and can cause severe accidents when you slam the brakes or even go at higher speeds than your tires can handle.
This can lead to car handling issues and can put your car in danger of flipping while you're out there driving.
The main issue is that after your tire bursts, the air rapidly starts exiting it which causes deflation, and it's impossible to steer the vehicle in the direction you want it to go in the first place.
When you're driving at high speeds and your tire is overheating, it can explode. This can cause a major halt while on the road - and should be avoided at all costs.
It gets impossible to drive with a flat tire and you'll end up with major repairs, not to mention you risk losing your life in the worst-case scenario.
Steps To Avoid Tire Bursts
Avoiding tire bursts is important for your life safety & the future workability of your car. Some major steps you should take to avoid tire bursts for your car are:
DON'T OVERSPEED WHILE DRIVING: Don't push your tires above the speed limit they can take. Preventing overspeeding helps you stay away from major accidents and helps to maintain your car's function for the long term.
DO REGULAR/OFTEN TIRE CHECKUPS: Before you drive, check your car tires for any air holes or unusual bulges. Prevention is better than cure and avoiding the issues before they arise can help save your car from unwanted scenarios.
DON'T OVERWORK YOUR CAR: When your car is overworked, its temperature starts heating up. The warmer your car gets, the more difficult it becomes for it to function. Additionally, if you could start your car - the problem gets worse.
It's a good idea to take the brakes while driving and to not use your car systems regularly for long hours. This gives your tires time to cool down and maintain a good temperature to work properly. Thus, preventing tire bursts.
MAINTAIN OPTIMAL TIRE PRESSURE: Pay attention to the air pressure and amount of your tires. Overinflation and underinflation are both common causes of a tire bursting.
It doesn't matter if your tire is tubeless or not, it can burst. Use a pressure gauge to get an idea about the air pressure that your tires have.
DON'T DELAY REPAIRS: Sometimes, it's possible to get lazy when it comes to repairing or replacing your tires. Procrastinating on repairs only hurts your car and can even harm you while driving on the road.
When the quality of your tires wears down, it's important to repair any minor fixes and get a tire replacement when required at the earliest.
Conclusion
To keep your tires from bursting, check on them often or regularly. It's important to stay away from rash driving and over-correction of your car. When you see any signs of low air, overheating, or unwanted pressure in your tires - it's crucial to deal with these issues soon.
Avoiding the regular maintenance of your tires can put immense pressure on the engine and transmission systems of your car. If you're dealing with this issue currently, your inner car systems may have overheated and caused damage to the insides of your car.
Check out the largest inventory in the U.S. for used engines and transmission systems. Warranty available on every system you buy - 100% ASE Certified & Mechanically tested specifically for your car. Contact now: 1800-518-9776
Frequently Asked Questions.
1. How do you stop a tire from bursting?
2. What is the main cause of a tire burst?
3. What should I do if my tire bursts while driving?
4. Can tire bursts cause accidents?
5. Can a tubeless tire burst?
related
You May Also Like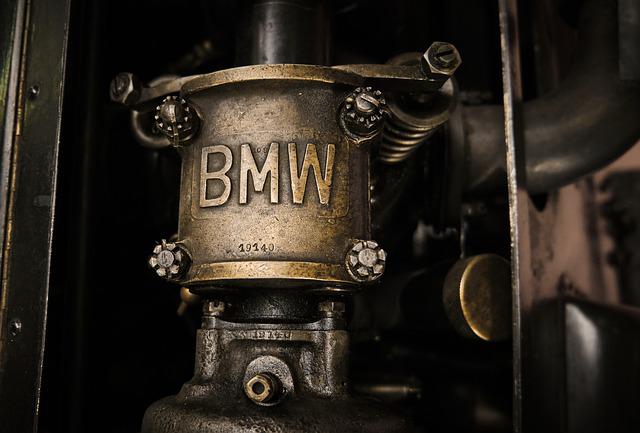 Which BMW Has the Most Horsepower?
A car is useless if it doesn't have good horsepower. Just imagine driving your car with sluggish acceleration and it drags on the road whenever you take it for a spin.
Read Article

See What Our
Customers Say About Us
Paul was great throughout the whole process. Equipment arrived on the promised date even though there was a Storm that could have altered the whole story. The Equipment was as described and worked perfectly. Definitely I will deal with Paul in future if I need something.
Johnson, New Jersey
After looking at all the used engine sites and then looking at the reviews given each company I decided on used Engines inc, most of them are brokers however Daniel wilson with this company was very up front and honest, my used engine started right up and is running strong so far ,they were excellent when it came to shipping tracking and daniel was always very helpful, I'd give him 5 stars on services and communications
Jimmy, Houston
I received my engine The service was spectacular from beginning to end Ricky and rose were so helpful if you're looking for engine ask for these 2 ask for these 2 they're gonna make your experience really pleasant, Hope this review helps someone is coming from someone that don't believe in order and online great experience.
Travis, Minnesota