Blog
Which One is Reliable: Rebuilt Engines or Used Engines?
Which One is Reliable: Rebuilt Engines or Used Engines?
Find Used Engines and Transmissions for a Great Price! Live Assistant For Used Engines Call 1800-518-9776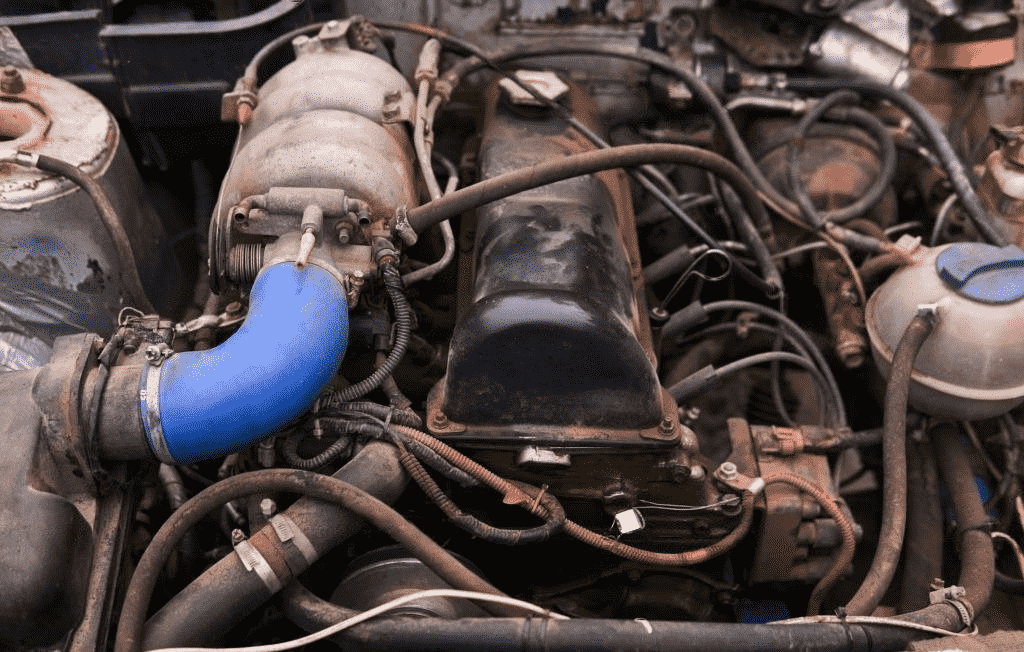 One day you discover that your beast is not performing well. There could be multiple reasons for the poor performance including shrieking sounds, dead battery or jan,gling suspension. Identifying the exact issue by yourself could be a bit challenging. You take your car to a mechanic and he tells you to replace the engine.
Did you know that the value of a new engine is as high as a car? Your reaction could be astonishing as not everyone can afford to buy a new car or replace the engine completely in a snap of time. As a matter of fact, we all know that the engine is the most crucial part of your car. It helps your vehicle run on the roads smoothly and gives you a great experience. But how will you decide on a feasible and an economical option ?
In this article we will talk aboutIn this article we will talk about the difference between a rebuilt and used engine, so that you can make your own decision.
1. Warning signs to know that your car has a faulty engine.
2. About rebuilt engines and used engines for sale
3. Which is a more reliable option ?
4. How can you get easy access to the recommended option ?
Here's a list of warning signs that will help you identify that your car has a troubling engine.
Excessive engine heating
Reduced mileage
Strange 'knocking' noises
Power loss (dying/dead battery)
Troubled starts and rough acceleration
Dealing with the above mentioned engine issues is too tedious. In certain cases, especially when your vehicle is new or just a few years old, engine replacement is the best affordable option. You can either choose a rebuilt or a used car engine. These automotive replacement options will boost your vehicle's performance and allow you to drive extra miles without any hassle.
Used Engine vs Rebuilt Engine
Let's learn more and understand the differences between rebuilt and used engines and continue reading to find out which one is a more reliable option.
USED ENGINES
Used engines are second hand engines. They are skillfully acquired from the junkyard. Mostly, they are pulled out from a damaged vehicle with a good engine. Used engines do not contain a lot of miles as they are taken out from impaired vehicles. Their mileage does not match with the new car.
It is also very comfortable to search for an old, efficient engine, and replace it with your troubling and faulty car engine. Junkyard sellers sell these engines after repairing any defects at pocket-friendly prices.
Advantages
It is a much more cost-effective way to fix your troubling engine as compared to buying a brand new product from factory outlets.
Used car engines are environmentally friendly. By using a used car engine, you can prevent it from going to a landfill and be a part of upcycling.
If you have the right source, used engines can prove to be trustworthy in their performance, You can purchase it hassle-free and swiftly.
It can save you dollars as the used car engines are pre-owned and 40%-60% less expensive than a new engine.
These days, used car engines are easily accessible in the automotive market.
Disadvantages
You might not know the history of the used engine and thus it can become difficult to examine the used car engine properly.
Like a brand new engine, they are not clean and shiny.
REBUILT CAR ENGINES
Rebuilt engines are the remanufactured engines. They are modified and the parts are replaced to achieve better performance.In the process of rebuilding an engine, the engine from the vehicle is pulled out, dismantled, replaced, inspected and then installed in your vehicle.
Many of the installed components meet the original performance standards and specifications. Mechanics use their skills to restore the damaged parts neatly. Once the damaged parts are successfully replaced with the refurbished parts, they are then assembled and tested for their performance and proper functioning.
Advantages
It is in-expensive and a usable option as a car engine.
They are capable of extending the engine's life for a short period.
Disadvantages
Rebuilding an engine requires a lot of time. In worst cases, new parts must be ordered and the task can last for up to a few weeks or a month.
Though it is an affordable option, it can be expensive and can vary as per engine type and model.
They have a very short warranty period, as it depends on the quality of the parts used.
You now know about the differences between a used car engine and a rebuilt car engine. The first and the foremost important thing is to ensure routine maintenance and look for your vehicle's engine health. You must maintain its overall functioning and diagnose the problems before it requires you to cut your pockets and spend a large share of your earnings on replacing the faulty parts.
Take all the preventive maintenance steps and extend the life of your existing vehicle. Make a note that poor performance of the engines can lead you to choose either a rebuilt engine or used engine for sale to resolve the problem.
Continue reading to find out which one is a reliable option out of the two.
USED ENGINES - MORE RELIABLE OPTION OVER REBUILT ENGINES
It is advisable to replace the whole automotive part with a used car engine. The most convincing reason to go for a used engine is its affordability. These engines are tested. The experienced technicians ensure that all the safety standards are met.
They are more potent and possess constant mileage compared to rebuilt engines. They are durable and come under-budget in comparison to rebuilt car engines. All the elements like the Spark Plugs, Pistons, Valves, Cylinders, Connecting Rods and Crankshaft, are checked thoroughly before shipping it to the customers.
Considering the quality, features, low mileage and other discussed advantages of the used engines, it is by far the best alternative solution. You can save money by paying a reasonable amount and save time and effort by not running around to find parts around the store but by buying from a genuine yard.
Here, you can trust used engines Inc. for their impeccable services. You can count on them for purchasing used engines because of the following reasons -
Inspection
You must ensure that the used engine for sale is of a good quality and reliable. First, the used engine is brought to their facility, after which it undergoes a compression test on all cylinders. A visual inspection to look out for any damages, cracks, or oil and coolant leaks is equally paid importance to. All used engines are held to a higher expectation for their customers, and they are inspected thoroughly, tested, and come with some industry-standard warranty.
The Guarantee
There is nothing better than a formal assurance and a promise made for the used car engines. Most of the used engines come up with a 30-90 days price match guarantee and a standard warranty of a year.
The purchased used engines assure such quality only because of the thorough and heedful inspection and scrutiny quality. It is undoubtedly the best deal to have a guarantee included for a used engine.
Accessibility: nationwide shopping and delivery
It makes things much easier when one has more extensive access to the product or service. At Used Engines, you can get access to more than 1800 Inventory Yards. They are also shipped and delivered worldwide. The shipments are guaranteed and insured against any form of damage, also providing the customers with tracking information.
Thus, a service with a nationwide network of used engine service providers at less price is a pleasant feeling. You'll be able to additionally avoid problems and elect used car engines for sale at a market-competitive price range at Used Engines Inc.
related
You May Also Like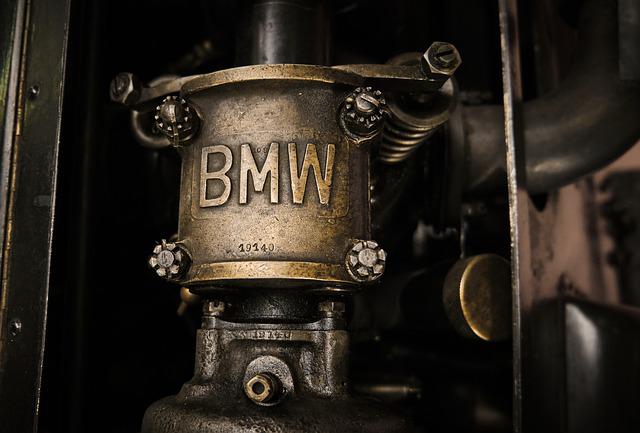 Which BMW Has the Most Horsepower?
A car is useless if it doesn't have good horsepower. Just imagine driving your car with sluggish acceleration and it drags on the road whenever you take it for a spin.
Read Article

See What Our
Customers Say About Us
Paul was great throughout the whole process. Equipment arrived on the promised date even though there was a Storm that could have altered the whole story. The Equipment was as described and worked perfectly. Definitely I will deal with Paul in future if I need something.
Johnson, New Jersey
After looking at all the used engine sites and then looking at the reviews given each company I decided on used Engines inc, most of them are brokers however Daniel wilson with this company was very up front and honest, my used engine started right up and is running strong so far ,they were excellent when it came to shipping tracking and daniel was always very helpful, I'd give him 5 stars on services and communications
Jimmy, Houston
I received my engine The service was spectacular from beginning to end Ricky and rose were so helpful if you're looking for engine ask for these 2 ask for these 2 they're gonna make your experience really pleasant, Hope this review helps someone is coming from someone that don't believe in order and online great experience.
Travis, Minnesota