Blog
6 Steps to Prevent Exterior Car Damage
Preventing car exterior damage
Find Used Engines and Transmissions for a Great Price! Live Assistant For Used Engines Call 1800-518-9776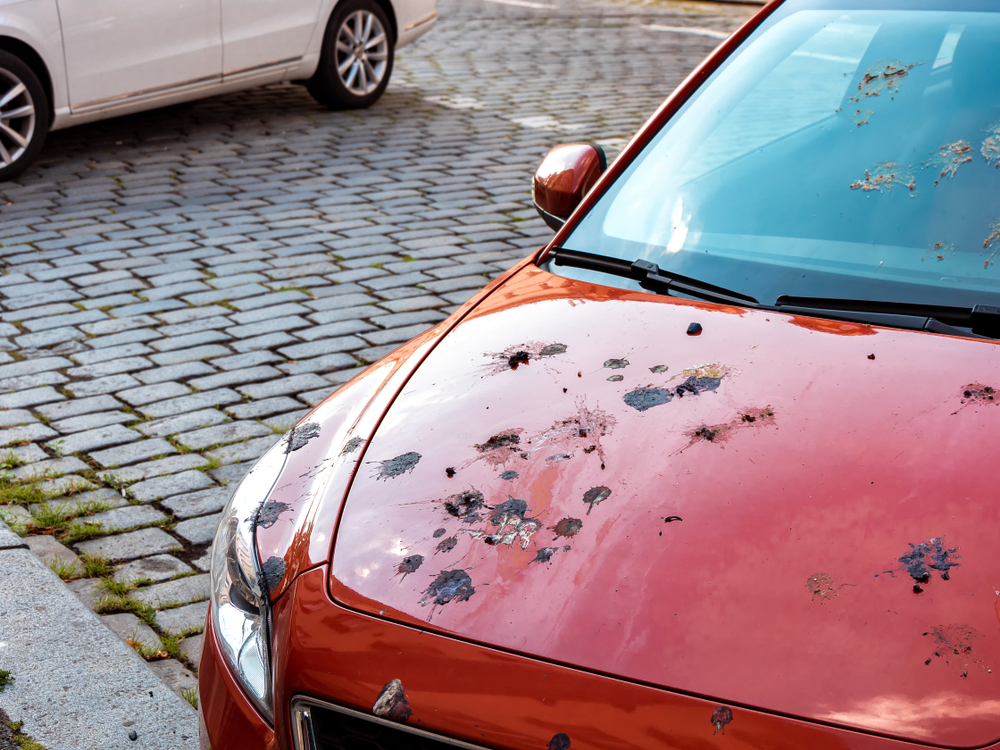 Just imagine, it's a bright and sunny day as you walk towards your car and much to your horror, you see a new scratch or dent on it!
Who wants to start their day like that? Definitely not you. Car exterior damage not only ruins the look of your car but can also end up costing you a ton of money depending on the severity of the damage.
Moreover, if your car happens to be more on the premium side, repairing its body damage can end up being costlier than normal maintenance costs. In some cases, repairs can be more expensive than the original buying price of the car.
Think of a car exterior as a protective shell over a car that needs to be in good condition for cars to function well and stay protected for a long time.
That's why, in this blog post we'll discuss the steps you can take to avoid exterior damage to your car and stay away from unwanted repairs.
So without wasting any time, let's get into it!
What Are the Different Types of Exterior Damage in Cars?
Whether your car went through bad weather conditions or dealt with an accident, knowing about the type of exterior damage it has is crucial.
The common types of car exterior damage include dents, scratches, scuffs, dings, glass damage, rear end damage, and paint damage among many others. Exterior car damage requires special attention and can't be ignored.
If your car has any sort of exterior damage, attend to it immediately and follow the practices mentioned above for preserving your car's workability and increasing its lifespan.
6 Steps to Prevent Car Exterior Damage
Since the types of exterior car damages are many, here are 6 simple steps to follow for getting rid of them in the long term-
1. Daily Cleaning and Maintenance
A clean car simply works better than a dirty one. The debris you find on the road when driving or when your car is stalled accumulates over time and makes it harder for car parts to move rhythmically.

Make a schedule and follow it diligently for cleaning your car. This is one of the top tips for car exterior maintenance and you'd be surprised at how good your car works and looks, just by washing it.
2. Parking & Storage
Apart from debris that we find outside, sharp or hard objects such as shopping carts have the huge potential of damaging your car exterior. That's why parking your car in a safe space is important.

Even when weather conditions are worse than usual, your car can be protected if it's preserved with a water-resistant and good car cover. This shields your car from other environmental factors too.

Use shine protectants for your car's trim, use steel wool to keep insects away, and take care of your wheels even when they are not in use to distribute the car weight appropriately and avoid any sort of flatness.
3. Protective Coatings and Films
Over time, your car may start developing scratches and scuffs due to external factors. Even worse, these issues can further lead to rusting and corrosion that completely destroy the car's body.

That's why it's important to use car coatings such as Wax, Ceramic, and Teflon that help in adding an extra layer of protection to cars. They serve as good protectants against etching and other exterior issues too.

For further protection of car paint, your can try paint protection films in different kinds of materials such as satin, gloss, matte, and more. Some known brands of car films are Scotchgard, Creed, Suntek, etc.
4. Avoid Extreme Weather Conditions
Severe weather conditions such as hail, rain, and harsh sunlight can deteriorate the paint on your car's exteriors and make it hard for your car to preserve its original look.

The best thing you can do for your car in certain conditions is to park it inside a covered garage. But if this isn't possible, make sure your car is covered appropriately to prevent external factors from touching its body.

In the event, you happen to drive your car, you can install accessories such as mud flaps, windshield wipers, carports, and even car umbrellas to protect your car from unwanted conditions.
5. Defensive Driving
This is a kind of practice that helps in protecting your car from accidents when in drive mode. When you actively look out for hazards on the road, it helps you create a safe distance from obstacles that can damage your car.

As a basic step to defensive driving, it's important to scan your surroundings carefully at all times when driving and before it.

Additionally, you can take up courses and learn defensive driving in a better way with different strategies and techniques to help you stay safer on the road.
6. Upgrading Exterior Components
Car body parts can cost a lot, especially if you're dealing with an exclusive car model. That's why instead of investing in new exterior parts, it's more feasible to simply upgrade them.

Investing in rim protectors, protective grilles, and getting your wheels and suspension systems checked are some ways you can upgrade the exterior components of your car.
By following these steps, you can ensure that your car's exteriors are going to be well maintained and routinely following these steps can also end up increasing the lifespan of your car.
What to Do if Your Car Has Exterior Damage?
If your car is already suffering from exterior damage, the best thing to do is to attend to its repairs immediately.
Take time to assess the damage and fully understand how you need to deal with it according to its severity. If there are minor car body issues, you can use DIY methods such as toothpaste for minor scratches, warm water, or heat from a hairdryer for reversing small dents, etc.
But don't slack on professional repairs in case of major damages. It's helpful to get quotations from different shops to get the most affordable and high-quality service for your car exteriors.
How to Get Help for Car Exterior Repairs?
The ways you can get help for the exterior repairs of your car are-
Get in touch with a good auto body shop so that their qualified team can understand the damage to your car's exteriors and give you a proper estimate for the work that needs to be done.

Don't forget to check online reviews of the car repair shop before you make a final decision. You can check reviews and recommendations on sites like Yelp, Angie's List and a simple Google search can also tell you a lot about the experiences customers are having.

Use your car's insurance policy if you have one for saving money on repairs and you can also ask for their recommendation on which car shops are approved by them and are close to or in your area.

There are also many car repair assistance programs and nonprofit organizations that help people that are low on money get their cars repaired. If you're one of them, check Google for the programs available in your area.
As discussed above, it's important to avoid delaying the repairs of car exteriors. Get your car checked immediately and avoid driving if the damage is too major.
Which Is the Best Exterior Protection for Cars?
Ceramic coating is one of the best options for exterior protection in cars. It has long-lasting properties and leaves your car paint looking shiny and lustrous for days. Also, it has properties that protect against harmful UV rays, debris, and other issues.
Some brands that are known for their ceramic coating are CarPro, Shine Armor, Chemical Guys, and Turtle Wax hybrid solutions. You can pick from these depending on the kind of protection your car needs.
If you're looking for an option that is more on the affordable side and lasts long, you can pick regular car waxes and sealants too.
Additional Tips for Car Exterior Maintenance
Check the pressure of your car tires daily and maintain them at optimal levels so that your car doesn't suffer from inflation issues and end up flattening.

If the weather conditions are optimal, wax your car every 3 to 6 months to automatically prevent the paint from fading and protecting it further.

When cleaning your car, avoid using harsh chemicals such as ammonia or bleach, and pick a soft microfiber cloth for rubbing and wiping the washing material.
Conclusion
As a car owner, preventing car exterior damage is crucial to the longevity of your vehicle. It isn't just about the appearance of your car, but also about the protection of its internal parts.
Follow practices such as regular cleaning, storing your car in a safe parking spot like a garage or using car covers, defensive driving, and using protective gear such as films and coatings for giving your car body the ultimate protection it deserves.
Moreover, upgrading the car's exterior can be costly, especially if you want to boost your engine and transmission performance. Check our used engines and transmissions that have superior performance and affordable prices.
Contact 1800-518-9776 to upgrade your ride at affordable prices today.
related
You May Also Like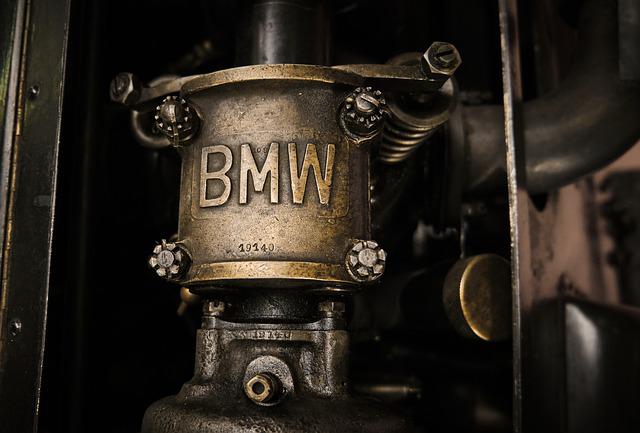 Which BMW Has the Most Horsepower?
A car is useless if it doesn't have good horsepower. Just imagine driving your car with sluggish acceleration and it drags on the road whenever you take it for a spin.
Read Article

See What Our
Customers Say About Us
Paul was great throughout the whole process. Equipment arrived on the promised date even though there was a Storm that could have altered the whole story. The Equipment was as described and worked perfectly. Definitely I will deal with Paul in future if I need something.
Johnson, New Jersey
After looking at all the used engine sites and then looking at the reviews given each company I decided on used Engines inc, most of them are brokers however Daniel wilson with this company was very up front and honest, my used engine started right up and is running strong so far ,they were excellent when it came to shipping tracking and daniel was always very helpful, I'd give him 5 stars on services and communications
Jimmy, Houston
I received my engine The service was spectacular from beginning to end Ricky and rose were so helpful if you're looking for engine ask for these 2 ask for these 2 they're gonna make your experience really pleasant, Hope this review helps someone is coming from someone that don't believe in order and online great experience.
Travis, Minnesota