Blog
15 Things to Watch for When Buying a Used Engine
15 Things to Watch for When Buying a Used Engine
Find Used Engines and Transmissions for a Great Price! Live Assistant For Used Engines Call 1800-518-9776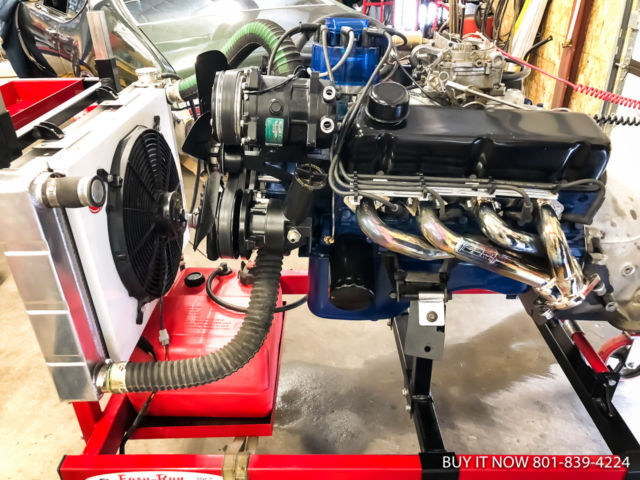 If you are considering buying a used engine, we presume you've been through a lot lately. The usual problems that a car owner can encounter because of a failing engine can be really overwhelming. And deciding to finally take the replacement road instead of rebuilding your worn out engine is another big headache.
Who doesn't know about all the hardships that come with finding the right dealership that can hook you up with a highly efficient and reliable car component? It's like finding a lost coin in an ocean - the possibilities are endless yet the probability of finding it remains negligible.
But what if we told you, replacing your engine isn't as difficult anymore? You can very well get your hands on a highly efficient used engine with less mileage on it without betting your life on it.
To get the expected ROI on your investment, there are some important factors that you must consider. We have created a list of 15 important suggestions that would help you avoid the risks associated with buying a used engine.
Let us know how to check if a used engine is good.
Resourceful points to consider before buying a used engine-
1. History of the engine
Make sure that you are buying a good quality used engine. Compromising with its quality won't be a good deal. It is very important to be informed about the history of the used engine that would be installed in your vehicle.
It is crucial to know how old the engine is. Make sure you are aware of its previous state and know its complete history. If the engine is taken from an accidental car, most likely it would be damaged and not worth the investment.
Thus, before buying a used engine, knowing the engine history is necessary so that it is compatible with your car's model.
2. Compatibility
Finding a compatible engine doesn't necessarily mean that it has to be identically similar to the one that was originally installed in your vehicle. Although, it would be better if you could find an engine from the same car model and install it in yours. However, this is not possible all the time. So, how do you find a compatible engine?
One way to find out is to swap the engines from other cars to yours and see if it fits in. Doing this task by yourself can be a bit risky. It could break or damage important engine components like mounts and brakes. It is ideal to take a professional's assistance in such a case.
But, the best way to find a compatible engine for your car is to take the outer measurements of the old engine or the engine bay and compare it with the new used engine. That's how you can ensure finding a compatible engine for your car's model.
3. Mileage
Most of the people sell their vehicles after completing a specific number of years or mileage, irrespective of whether it can be used or not. Majority of cars are sold after 4-7 years or completing 40,000- 60,000 miles, whichever is earlier.
Such car engines are not damaged and can be used all over again. Those engines are the best choice you should go for, as the chances of them being damaged is minimal.
Do not consider buying a used engine that has more miles on it because they are relatively less expensive. Instead, buying a used engine with low mileage would be an ideal solution. It is advisable to opt for an engine that has covered around 15,000 miles per year.
4. Reputable place
With wider accessibility, buying a used engine is much easier these days. But with such a facility, it gets difficult to identify a reliable source. There are a lot of junk yards that do not sell quality assured used engines.
When you are looking for used engines that are compatible with your car, also keep an eye out while looking for a reputable place. Dealing with a reputable company is safe. They offer customer satisfaction and support services in case you face any difficulties with the used engine purchased.
5. Tested or not
Not all used engine suppliers inspect the engines carefully. What's a better deal than having a used engine that is tested and checked by technical experts before its installation. The engine you are purchasing should be inspected carefully.
Firstly, inspection helps you identify if there are any damages or cracks within the engine. Secondly, an engine that undergoes a compression test can tell you a lot about the condition of the used engine.
6. Check for leakage
Any leakages in the engine is not a good sign. It will negatively impact the performance of the engine. The best part is that you can visibly look for leakages. Simply run your fingers through the pipes.
Oil filter gasket, oil pan gasket and oil pump gasket are the three most common places where you can find an oil leak. You can use a flashlight to check in and around the engine.
7. Check the dipstick
Dipstick is a metal rod that has markings on one end of it. It helps in measuring the amount of oil in the engine.
If you notice the dipstick is discoloured because of oil or any signs of discoloration, it means there is a problem with the gearbox or the engine. Checking this thoroughly will save you purchasing that engine as it can affect the engine performance.
8. Check the spark plugs
Spark Plugs are responsible for igniting the fuel by emitting a bolt of electricity. Before buying a used engine, make sure to remove the spark plugs and take a look at it.
You are likely to experience a rough car start or engine misfires if they go bad. Your car won't start if they are missing or damaged. Check if the spark plugs are corroded or have any residue on it. Any abnormalities with the spark plugs can lead to engine problems.
9. Inspect the oil pan
Oil pan is located at the bottom of the engine which acts as a reservoir for the engine oil. It is another important engine component apart from the spark plugs. This keeps the parts of engine lubricated, reduces friction and helps in overall smooth functioning of the engine.
To check used car engine, you must carefully inspect the oil pan. A damaged oil pan will lead to oil leak and drip on the ground. So, keep a check on the used car engine. You must inspect the engine block and the oil pan. Avoid purchasing that engine if you notice any holes.
10. Look out missing parts
Before buying a used engine, make sure that it is assembled properly. Important components of the engine like injectors, fuel pipes, sensors, spark plugs and pistons are not missing.
You must look out for other reliable sources that provide an engine which has no missing parts. Any missing part will cause you to discover new engine problems with time. Thus, make sure to keep an important note of this point before buying a used engine.
11. Check for broken engine parts
Most commonly, the engines are taken from the cars that are met with some accidents. In some cases, they are then tested and inspected closely before finally installing it in your car.
Those cars, being a part of the accident, could cause severe damage to the engine. Even if the damage is not much, a collision can also cause some engine parts to break. Aluminium housings that transfer the heat away from the important parts provide a cooling effect with air. They are prone to damage and can break, subsequently leading to inefficient engine performance. This is one way to check used car engines.
12. Examine the crankshaft
Crankshaft provides a rotational motion to the pistons that help the engine to function smoothly. It is located near the bottom end of the engine. You can simply try spinning the crankshaft by hand and see for its movement.
If the crankshaft won't spin, then it would also cease the engine's movement. Hence, before buying a used engine make sure that you check the crankshaft spin.
13. Check the oil cap
Oil filter cap is an essential part of the engine. It functions in a way to ensure that the seal is tight and the oil is retained in the cartridge system. Oil caps should be changed with a simultaneous change of the oil filter.
Driving with a missing oil cap can cause the PCV system to pull in air. The air can enter into the engine intake system and result in a vacuum leak. This can increase the engine temperature and kill its functioning. It is not safe to drive in such a case.
However, if the oil cap is not missing, make sure to remove and check it. If you notice a crusty build up, consider avoiding that engine. That's how you check used car engine.
14. Certified Engines
Just getting a used engine installed won't solve the engine problems. Ensuring that the used engine you are purchasing is of high quality is important. You are sure to get an exceptional experience once the engine passes a mandatory quality assessment by the team of certified professionals.
Make sure you are looking for certified engines or any other important information including reviews and awards. So, this is an important factor to consider when buying a used engine.
15. Warranty
Imagine how scary it can get that even after taking a note of all the points mentioned above, you face engine problems. It might be the case that the used engine is inappropriately installed and starts overheating, stalling or misfiring.
What do you do in such a case? The answer is - don't purchase a used engine that doesn't offer you warranty. Know all the important details about the warranty conditions. Check for what all is covered and what is the duration, that is how long does it last.
Only reputable companies provide warranty. If you are not being offered an engine warranty, know that it might be some random people selling low quality automotive parts. An inclusive warranty with the used engine will help you return or exchange it, in case something happens.
Hopefully, you now know how to check if a used engine is good.
Conclusion
Making a note of the important tips discussed above will make the process of buying a used engine much easier. Used Engines Inc., is the best in business dealing with used engines for sale. Our customers count on us as we provide you with the quality assured- low mileage used engines at affordable prices.
related
You May Also Like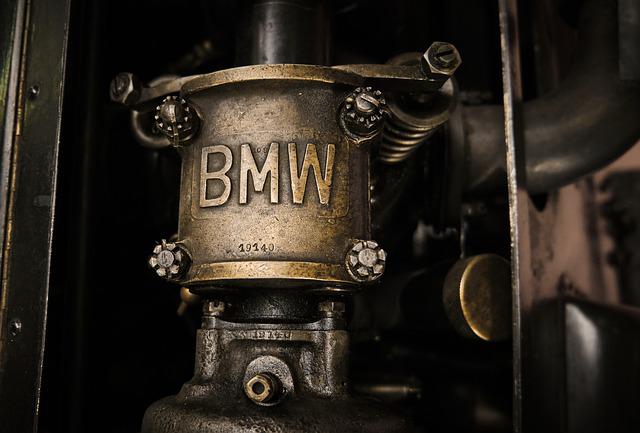 Which BMW Has the Most Horsepower?
A car is useless if it doesn't have good horsepower. Just imagine driving your car with sluggish acceleration and it drags on the road whenever you take it for a spin.
Read Article

See What Our
Customers Say About Us
Paul was great throughout the whole process. Equipment arrived on the promised date even though there was a Storm that could have altered the whole story. The Equipment was as described and worked perfectly. Definitely I will deal with Paul in future if I need something.
Johnson, New Jersey
After looking at all the used engine sites and then looking at the reviews given each company I decided on used Engines inc, most of them are brokers however Daniel wilson with this company was very up front and honest, my used engine started right up and is running strong so far ,they were excellent when it came to shipping tracking and daniel was always very helpful, I'd give him 5 stars on services and communications
Jimmy, Houston
I received my engine The service was spectacular from beginning to end Ricky and rose were so helpful if you're looking for engine ask for these 2 ask for these 2 they're gonna make your experience really pleasant, Hope this review helps someone is coming from someone that don't believe in order and online great experience.
Travis, Minnesota