Who owns Chevy Right Now?
Find Used Engines and Transmissions for a Great Price! Live Assistant For Used Engines Call +1-800-518-9776
3-5 Years Warranty
Free Shipping
90 Days Return/
/Replacement Guarantee
Home
Who owns Chevy Right Now?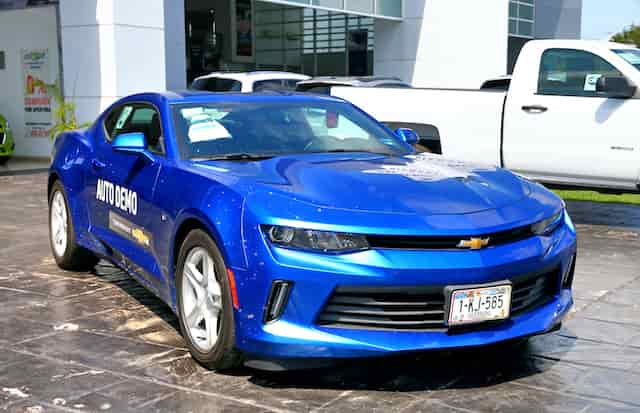 Who owns Chevy Right Now?
Chevrolet is popularly known as Chevy and is formally owned by the Chevrolet Division of General Motors, an American automobile manufacturer. Chevrolet has been producing and selling a wide array of vehicles. You can easily find anything from a subcompact automobile to a medium-duty commercial truck. Chevrolet is a name that is known for its distinguished prominence and is recognized as a brand that is class apart. It is also considered as one of General Motors' global notation, as 'Chevy' or 'Chev'. Chevy is used at times as a connate for Chevrolet. Chevy has captured most of the automotive markets across the World. Chevrolet is known for presenting some of the most astounding American vehicles. It has created and embarked on itself as one of the best brands. Its vehicles are known for their durability and enduring machines. They have never compromised on quality, thus delivering the utmost quality vehicles by maintaining standards of excellence. Chevy is surely a reputed name in the automotive world. It is American steel on wheels known for its mainstream vehicles.
Truly speaking a carmaker needs to strike the perfect balance between being cost-efficient, and eco-friendly Chevy has excelled in every aspect of maintaining this perfect balance of being budget-friendly and eco-friendly at the same time.
BRIEF SYNOPSIS OF CHEVY
Chevy's history runs back more than 110 years. Chevy was initially owned by Chevrolet Motor car Company in Detroit, in the year 1911. The company underwent a merger with General Motors in 1917 and till date is known for delivering excellence. In between the company also saw a resurrected phase as well wherein the production was falling and suddenly there was a surge in the production as well. During the '50s and '60s, the Chevrolet was ruling the American automobile market where it introduced the very famous Corvette and for the very first time launched fuel-injected engines. In the early 70's the entire US market got captivated by the Chevrolet Impala series. During the phase of '90s, Chevrolet came into an alliance with Toyota and introduced several mid-sized family sedans, SUVs, and minivans. This led Chevrolet to become a mass popular brand under GM Motors. At present Chevrolet has its presence across 140 countries of the world.
Few reasons which make Chevy a little different
1. Reputation
Chevrolet aint a new or up & coming brand. It has been in the automotive industry for more than a century and has a record of making some of the best American vehicles. It is the most reputed automobile brand known for building endurable and reliable vehicles sticking to standards of excellence they were achieving 100 years ago.
2. Maintaining the Safety Standards
Today most automakers are still facing ample amount of pressure in ushering any advanced and new technology in their vehicles or undergoing tech advancements. The carmakers have faced certain challenges as well. Chevrolet has bagged lots of accolades for vehicle safety.
Chevrolet is always very keen on safety standards. Also, they have one of the most advanced airbag systems available, rear vision cameras, rear cross-traffic alerts, and side blind zone alerts. The Chevrolet is also known for introducing the most advanced features like the Forward Collision Alert and Lane Departure Warning. Chevy has prioritized safety above all measures.
3. Assortment of Options
Chevrolet proliferates lots of options right away from pick-up trucks and SUVs to Crossovers and Sedans for their customers to choose from.
4. Intricate and Beautiful
The Chevy is known for presenting the most beautiful and sturdy designs be it for commercial vehicles, automobiles, or trucks.
5. Sturdy Engines
Chevy has the most powerful engines ever in its kitty. The Chevy engine line-up has an engine for each and every preference catering to customers' requirements. The top three chevy engine models that you can vouch for are 302 Small Block, 409 V8, and LS9/LSA. If you are owing any Chevy models you need to properly maintain your car. There are a few maintenance tips that every car owner should know. Even the used Chevy engine perform exceptionally well.
So, it can be said that Chevy is the most renowned name in the automotive industry, it's a brand that has been delivering excellence at par. If you are looking for Used Chevy Engines, you can consider physically inspecting the engine before making a purchase. You can rely on Used Engines Inc. for your used engine requirement. It is one of the largest providers of used Chevy engines across the USA and Canada.
related
You May Also Like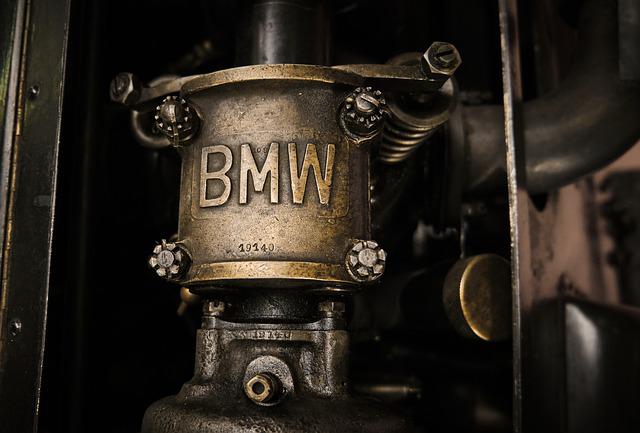 Which BMW Has the Most Horsepower?
The yearning for horsepower never fades away whether you're buying a new car or a used engine. BMW gets it. Thus, it introduced the M8 Coupe and Convertible to satisfy the need for high horsepower among its buyers....
Read Article

See What Our
Customers Say About Us
Paul was great throughout the whole process. Equipment arrived on the promised date even though there was a Storm that could have altered the whole story. The Equipment was as described and worked perfectly. Definitely I will deal with Paul in future if I need something.
Johnson, New Jersey
After looking at all the used engine sites and then looking at the reviews given each company I decided on used Engines inc, most of them are brokers however Daniel wilson with this company was very up front and honest, my used engine started right up and is running strong so far ,they were excellent when it came to shipping tracking and daniel was always very helpful, I'd give him 5 stars on services and communications
Jimmy, Houston
I received my engine The service was spectacular from beginning to end Ricky and rose were so helpful if you're looking for engine ask for these 2 ask for these 2 they're gonna make your experience really pleasant, Hope this review helps someone is coming from someone that don't believe in order and online great experience.
Travis, Minnesota