Blog
Who Owns Chevy Right Now?
Who Owns Chevy Right Now?
Find Used Engines and Transmissions for a Great Price! Live Assistant For Used Engines Call 1800-518-9776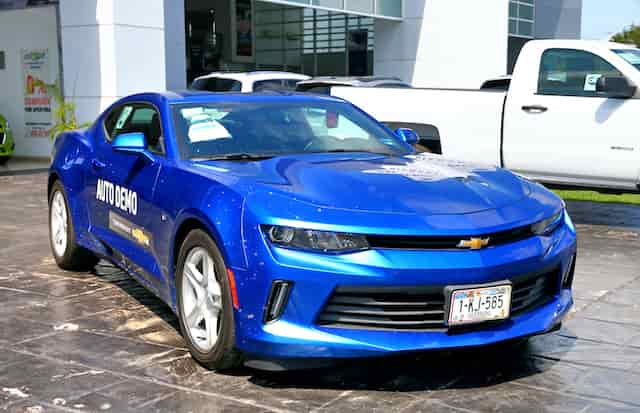 Chevrolet aka. Chevy has a rich and controversial past. Started in 1911 in the U.S., it's now one of the world's biggest car brands we know today.
History tells us about the passion of Louis Chevrolet and the business brilliance of William Durant. But later, both of them left the company.
How does Chevy continue to be a top car brand even today? Especially after it declared bankruptcy in 2009. All hopes of its success were lost at the time.
That's when the U.S. government took over and appointed an entirely new board of directors. Only in 2013, the government ended up selling its stake in the company and Chevy returned to private ownership.
Even with Chevy's severe ups and downs, its cars continue to have an iconic American feel - with their unique look and style.
The reliability and quality of Chevy just can't be missed. Perhaps, that's what helped them build a solid reputation as an automotive brand.
The Corvette and Camaro became household names - and who can forget the sleek Impala? Or the classy Bel Air?
It seems Chevy made its way into American hearts through its ability to please different customers' needs and wants.
So, who owns chevy right now? And more importantly, what does the future look like for the automobile brand? If you have a Chevy or are interested in one, keep reading:
General Motors (GM) is the parent company owner of Chevy - along with other businesses like Cadilac, Buick, GMC, etc. It was founded in 1911 - in Detroit, Michigan.
It was a tough period for GM when the U.S. Government acquired its entire organization -where they hired new employees, including management positions. After some years, the company eventually reached financial stability and, became privately held.
Today, GM is a publicly traded company and has many shareholders. But, this journey wasn't a smooth one.
The Crazy History Of Chevrolet - The Founder
Humble Beginnings
It all started with the passion of Louis Chevrolet. He started fixing bicycles at a young age and even started designing his bicycle models. He loved competing in races with them. This helped him earn enough to put food on the table for his family.

He became a well-known mechanic and designer in his area too. In the 80s, things took a turn for Chevrolet when he fixed the tricycle of the grandson of Cornelius Vanderbilt, one of the richest men of that time.

His skills impressed him to the point that he invited Chevrolet to America. And, so he went.
Business Starts
Louis Chevrolet started working in factories and, started participating in racing events too. That's when he caught Willaim Durant's eyes- who was the founder of General Motors and owner of Buick Company at the time.

Durant wanted to work with Chevrolet at the time. But, William ended up being fired from his own company, because of its financial issues. However, that didn't stop them. The two of them built their very own 'Chevrolet Motor Company'.
Problems Build Up
Durant & Chevrolet's partnership didn't work because they soon got into disagreements about the company's future.

Durant believed they should focus on low-budget cars and mass-produce them, just like Henry Ford. On the other hand, Chevrolet was passionate about racing, he saw the growth of the company by being a racing car producer.

Without consulting with Chevrolet, Durant shifted the company to building low-budget cars. But, the insults didn't stop there - Durant called Chevrolet's signature cigar style cheap! All of this made Louis feel undermined and humiliated.

These tensions caused Chevrolet to leave the firm. He went back to racing cars like before. Since he wanted to do away with the company completely, he ended up selling his stake in it too.
The Downfall Begins
William Durant then became the sole owner of Chevrolet Motors. While Chevrolet built his own company named 'Frontenac Motor Company'. Chevrolet's company became very successful and started booming in the car racing industry.

However, it was in 1922 when Chevrolet's younger brother Gaston passed away through a racing accident. This hurt him deeply and he swore he would never race again.

During this time, the Wall Street scandal had made his business suffer too. This caused plans for the Frontenac Motor Company to fail.

Later on, he built another company with his other brother Arthur - named 'Chevrolet Brothers Manufacturing Company'. This company also ended up failing due to the 'Great Depression period'.

On the other hand, Chevrolet Motors was booming worldwide - its new models were quickly catching on with the public. In the U.S., it also retained the status of becoming one of the TOP 3 selling cars in those times.
The Demise Of Durant & Chevrolet
However, William Durant didn't get a happy ending either. He ended up being brought out of the company, due to his financial debts in 1920.

On the other hand, Chevrolet found himself in an unnerving financial crisis too. He had no other option but to get another job. This made him go back to Chevrolet Motors where he worked as a simple assembly line mechanic - with no accolades or extravagant welcome.

During his time working there, he developed a condition that caused the amputation of his leg. Being old and fragile, this caused him to retire from his career. Louis had no money for his medical expenses and died from a heart attack at 63 years old.

Later on, his brother Arthur Chevrolet fell into depression and committed suicide.
The Rise & Growth of Chevrolet Motors
On the other hand, Chevrolet Motors was still dominating the automobile market. The Corvette was introduced shortly after - which made Chevrolet Motors rise to greater heights.

The innovation from Chevrolet Motors continued as they rolled out their new models for the public - and went on to break world records for sales in the 1960s.
Who Owns Chevy Right Now?
Presently, General Motors in America owns Chevy. Along with the shareholders of the company being from China, Australia, U.K, etc. Also, the company has mutual funds and people continue to invest in its shares today too.

Chevy has a joint venture with the SAIC (Shanghai Automotive Industry Corporation), which enables Chevy sales and manufacturing in China. SAIC has a 50% stake in the company.

Its other big shareholders include Vanguard Group, BlackRock, and State Street Advisors - which get 20% of the company.

When we think back, a major part of the company's growth started after launching the Corvette. This classical beauty continues to be a public favorite in today's time.

Fast forward to the iconic impala - which is known for its fast speed and superior performance. And, the Camaro is not too far behind in its attributes too.

Moreover, Chevelle from Chevy played a major role in making Chevy an iconic classic car brand - that continues to grow even today.
Conclusion
Check out the largest inventory in the U.S.A. of Chevy used engines and transmissions today. Save money by picking mechanically tested and 100% ASE-Certified systems - warranty of up to 5 years available on every system you buy for your car.
The story of how Chevy started is as interesting as its cars, even today. It grew from modest origins into a worldwide top car brand. Starting with Louis Chevrolet and William Durant taking over, to both ending their time with the company in the end.
Chevrolet Motors is currently owned by GM and its other shareholders in various countries.
Chevy plans on going fully electric in the future. Some are skeptical about the success of its plans. But, others are confident they will succeed. It's up to Chevy to not disappoint and maintain its great reputation.
Frequently Asked Questions.
1. Does China own Chevy?
2. Does the government own Chevy?
3. Is Chevy still American?
4. Why is GM one of the biggest car brands in the US?
5. Is Chevy more American than Ford?
6. Does GM hate the Chevrolet brand?
related
You May Also Like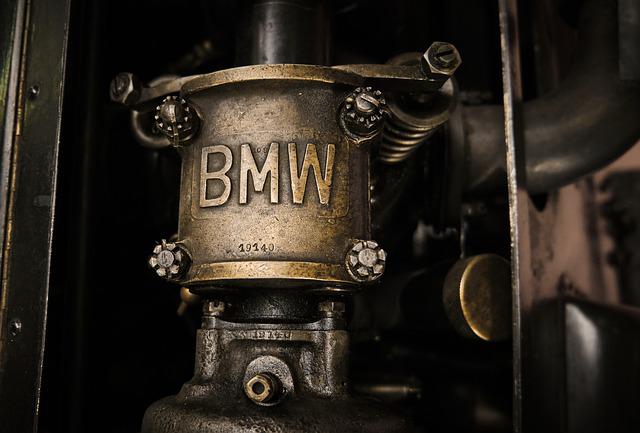 Which BMW Has the Most Horsepower?
A car is useless if it doesn't have good horsepower. Just imagine driving your car with sluggish acceleration and it drags on the road whenever you take it for a spin.
Read Article

See What Our
Customers Say About Us
Paul was great throughout the whole process. Equipment arrived on the promised date even though there was a Storm that could have altered the whole story. The Equipment was as described and worked perfectly. Definitely I will deal with Paul in future if I need something.
Johnson, New Jersey
After looking at all the used engine sites and then looking at the reviews given each company I decided on used Engines inc, most of them are brokers however Daniel wilson with this company was very up front and honest, my used engine started right up and is running strong so far ,they were excellent when it came to shipping tracking and daniel was always very helpful, I'd give him 5 stars on services and communications
Jimmy, Houston
I received my engine The service was spectacular from beginning to end Ricky and rose were so helpful if you're looking for engine ask for these 2 ask for these 2 they're gonna make your experience really pleasant, Hope this review helps someone is coming from someone that don't believe in order and online great experience.
Travis, Minnesota