Blog
Check These Vital Points Before Buying a Used Engine
Check These Vital Points Before Buying a Used Engine
Find Used Engines and Transmissions for a Great Price! Live Assistant For Used Engines Call 1800-518-9776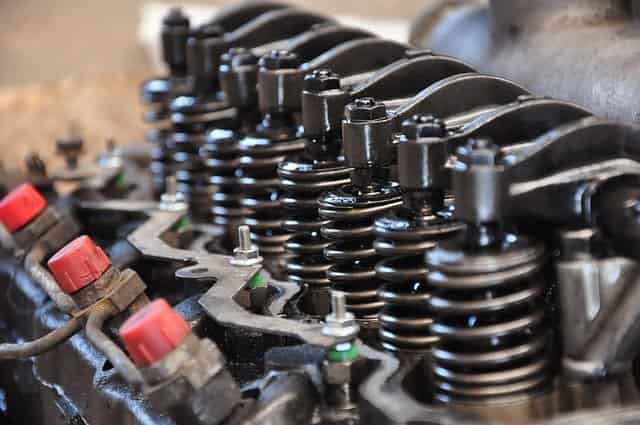 You must have identified some issues with your car's engine. Probably it is overheating, leaking oil or the engine is misfiring. These issues might cause worry and lead you to look for an engine replacement.
By now, exploring the market and the internet must have already informed you how expensive a new car engine can be. It can be highly exorbitant but you must not ignore the problems you are facing with the engine.
Now that your engine has pushed its limits, and is beyond repair, you sure don't want to discard your car. You might want to keep it running a bit longer and make your drive worthwhile. If you have considered buying a used engine, let us tell you that it's a great solution to decide upon.
You can cut the costs and buying a used engine can help you get back on the roads without any worry and spending much on the repairs. We have combined a list of things you should keep in mind before buying used engines.
But before that, let us quickly go through the advantages of buying used engines. This will help you fix your mind for considering this option and also fix the issue with your car.
Favorable reasons you should buy Used Engines
Apart from their affordable prices, used engines are easily and widely accessible in the automotive market- both online and offline.
Used Engines are eco-friendly. Instead of letting them end up in a landfill, buying a used engine will help you be a part of the recycling and upcycling process.
They will boost your car's performance and allow you to drive extra miles without spending much.
Now, let's have a closer look at the important points you should keep in mind before you buy Used Engines.
Points to keep in mind when buying Used Engines
1. Service History
Would you buy anything used without knowing about its history? You won't, right? So why buy a used engine without knowing its history?
The engine is the most critical part of the car. You must maintain its quality when you are choosing to replace it. It is necessary to know the history of the used engine you are buying. Make sure you know how old the engine is and are informed about its previous state.
The engine with more miles will cost you less but it is not worth buying it, because more mileage on the engine will affect its life expectancy. In short, it won't last long. It is recommended to look for a used engine that ideally has around 15,000 miles per year.
Also, know more about whether the used engine you are buying is compatible with your car or not. It has been observed that many manufacturers either use the same engine over the years or in different models of cars.
Used Engines Inc. can find the used engine suitable for your car and its model. We have a wide range of engines and you can get access to more than 2000 inventory yards across the USA, getting it customized and offering it according to your needs.
2. Inspect for leakages, cracks, or damages
If the used engine you are looking for has some missing parts, let it go. A well-assembled engine should be the choice. It should have complete sensors, fuel rails, injectors, charge pipes, and an uncut engine harness.
Once you have ensured that the used engine is fully assembled, look for leakages, cracks, or damages. You can run your fingers through the pipes and visibly inspect for the same.
One of the most common ways is to look for the damages by going through the engine parts inspection visibly. The other way is to install it in your car and check if it works.
We can give you the best solution apart from the ones mentioned above. You can buy a used engine that's been already inspected by your provider. This will ensure the good quality and reliability of the used engine beforehand.
We, at Used Engines Inc., make sure that we deliver the best quality used engine and fulfill your requirements and expectations. Here, before delivering the engine to you, we bring the engine to our facility. It undergoes a mandatory inspection where we do a compression test on all the cylinders. Besides, we do the noise and visual smoke test and assess for any signs of leakages. It is finally delivered to you once it is checked and scrutinized by our technical experts.
3. Know the place you are buying it from
There are a lot of salvage yards, garages and private sellers that sell you used engines. Purchasing it from these places is fine but we recommend looking for it online. A lot of these offline places do not sell certified engines and just use random pieces to combine parts together with the sole purpose and intention of making easy profits.
If you are spending some dollars on buying a used engine, it won't be a great idea by compromising on the quality. Instead, you must look for Certified Engine suppliers. They would know where exactly your engine is coming from and would also conduct full diagnostics on the engine before pulling it out.
To quench your query of the 'best place to buy certified used engines', we are your answer. You will get the best service experience with the supreme quality of low-mileage used engines that are ASE-certified.
So, you get the opportunity to rescue and bring your cars, trucks, and SUVs back on the road without troubling your pockets.
4. Warranty
Buying a used engine means it would help you get your vehicle running on the road. Although it would last for a bit longer and of course won't function like a brand new one, you should insist on having a warranty.
You must explore around and get the best deal for your used engine. Most of the providers do not provide you with a warranty. Only reputable companies provide used engines with a warranty.
Many used engines come up with a 30-90 days price match guarantee and a standard warranty of a year. It is always recommended to buy it from a place that offers you some kind of insurance on your used engines. A warranty will always help you to deal with a difficult situation if you are stuck or face any issue with the used engine you purchased.
To provide you with the best possible assurance and authenticity of the used engines, Used Engines Inc. offers you an exclusive warranty policy of up to 5 years. We also offer a plan and a procedure for handling the issues and complaints.
Overview
Our limited budgets do not always allow us to buy a new car when the engine is damaged. In such a scenario, buying a used engine is a great option to consider and enjoy some more time with your car without spending a lot of money.
To have the hassle-free experience of buying used engines, you must consider the important points discussed above.
Conclusion
It is never a good idea to compromise and continue moving on the roads with the problems. The engine being the most essential part of your car must be in good health for you to enjoy uninterrupted car drives.
And the best place to buy used engines is the best deal at Used Engines Inc. We can help you track down the engine you need.
related
You May Also Like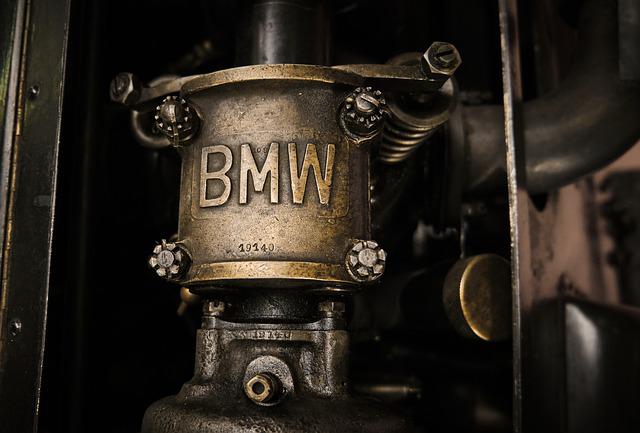 Which BMW Has the Most Horsepower?
A car is useless if it doesn't have good horsepower. Just imagine driving your car with sluggish acceleration and it drags on the road whenever you take it for a spin.
Read Article

See What Our
Customers Say About Us
Paul was great throughout the whole process. Equipment arrived on the promised date even though there was a Storm that could have altered the whole story. The Equipment was as described and worked perfectly. Definitely I will deal with Paul in future if I need something.
Johnson, New Jersey
After looking at all the used engine sites and then looking at the reviews given each company I decided on used Engines inc, most of them are brokers however Daniel wilson with this company was very up front and honest, my used engine started right up and is running strong so far ,they were excellent when it came to shipping tracking and daniel was always very helpful, I'd give him 5 stars on services and communications
Jimmy, Houston
I received my engine The service was spectacular from beginning to end Ricky and rose were so helpful if you're looking for engine ask for these 2 ask for these 2 they're gonna make your experience really pleasant, Hope this review helps someone is coming from someone that don't believe in order and online great experience.
Travis, Minnesota