Blog
Know Why Used Engines Inc. is the best in business
Know Why Used Engines Inc. is the best in business
Find Used Engines and Transmissions for a Great Price! Live Assistant For Used Engines Call 1800-518-9776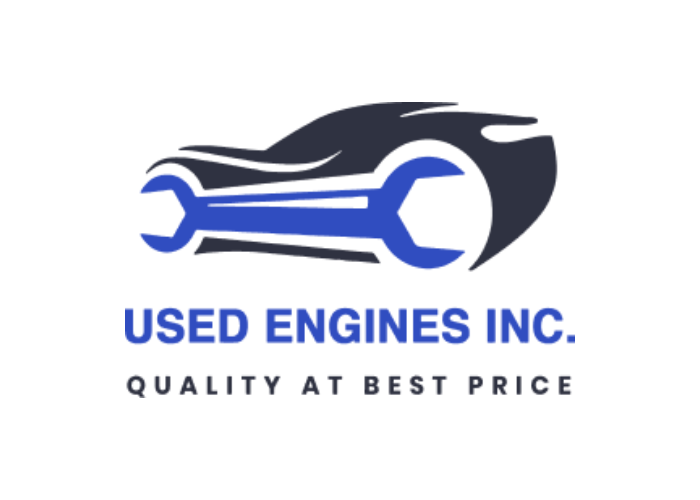 Do you think buying used products is as easy as buying brand-new ones? Well, the answer is no. Their reliability and durability pose a major challenge when looking to purchase used products, especially used car components.
But why do people consider buying used car parts like used engines and used transmissions? It's because these parts need replacement if there's any damage caused to them. And car parts are not easy to repair and replace as they come with a hefty bill. So, it isn't viable in every situation. Getting used engines at the best deal is a real task.
To consider the price, reliability, and longevity of used engines, one has to contemplate a lot of factors and these parameters. With so much hustle that happens around - We, at Used Engines Inc. understand how difficult it can get to trust a source.
Buying a used engine for your car can be trouble-free with the information that we will provide you. We have a solution for all your worries and can make the process of buying used car components effortless.
You can get an excellent deal for your car and get hands-on buying a decent, up-to-the-mark used engine. Read on to know about us.
Used Engines Inc. - Know more about Us
Used Engines Inc. is a platform that provides ready-to-deliver used engines and used transmissions for your car. We are a company with a team of seasoned professionals and experts who have a lot of experience in dealing with used car and truck engines and transmissions.
We recognize how infuriating it can get when the car engine or car transmission stops working. It might lead to a situation where you just think about discarding your car and getting rid of it. We can help you get your cars back on the road without bothering your pockets.
Our extensive knowledge of the automotive industry and exceptional experience serve us well and motivate us to strive for the best.
Continue reading to find out more about the reasons that make us the best in the industry.
5 Reasons Why Our Customers Count On Us
1. High Quality and Inspected Used Engines
Earlier, a person in search of purchasing used engines had to look at the salvage yards. The major backdrop of such a process was to find a compatible high-quality engine from several dealerships with no authenticity whatsoever. However, technological advancements have made it easier to find used car components, which is not the case anymore.
We provide 100% high quality assured and low mileage used engines to you. You will get a reliable used engine at your doorstep, with all the parts closely inspected and tested.
We proudly follow the inspection system that we have. We do a mandatory compression test on all the cylinders before handing over the used engines to our customers. Once the engine passes the compression test, we do a visual inspection and look for any major oil leaks, coolant leaks, damages, or cracks. Our technicians will finally start the engine at the temperature idle to operation.
That's how we are able to offer you 100% Quality assured used engines for sale.
2. Wide range of Inventory
Being the leading supplier of used engines and transmissions, we maintain a wide range of inventory. We give you access to 2000+ inventory yards across the USA at different locations, offering you a diverse range of used engines. Used Engines Inc. provides you with customized used engines and transmissions fulfilling your needs that would definitely result in your satisfaction.
We have every make and model available for you including Used Audi engines, Used Ford engines, Used Nissan engines, Used Porsche engines, and Used Hyundai engines to name a few from a wide range of 30+ domestic as well as international brands.
Just like an engine, the transmission is also an important component of your vehicle. It helps you apply power in an appropriate manner and helps your vehicle move forward in an efficient manner. But a bad and faulty transmission can equally make it difficult for you to drive.
Getting it replaced is the most important step. We offer used transmissions for sale and solve the transmission problems for you by giving you the exact replacement part for your car. Getting the compatible transmission for your vehicle is super easy with us. We need the following information from you-
Vehicle Identification Number (VIN) or the year

Model of the car

How old is it
Once we get the information, we find the best-used transmission for you and deliver it as fast as possible directly to you. We deal in all four types of transmission - automatic transmission, manual transmission, semi-automatic transmission, and continuously variable transmission (CVT). Our largest inventory is the solution for you to get the best quality and best price.
3. ASE Certified Engines
There are innumerable options for used engines available- both online and offline. But how do you confirm their credibility and reliability?
You would look for certified engines, right? Well, that is the right way to proceed. We at Used Engines Inc. have each and every used engine certified by ASE professionals. Our team is all set to make your used engines experience extraordinary. Each and every used engine in our inventory also undergoes a quality assessment process by the ASE-certified mechanics.
4. The warranty at Affordable Prices
We become absolutely sure about the product choice when affordability and warranty go hand in hand- after all, they make the best combination.
Our used engine and transmission warranty ranks us among our top competitors. We offer an exclusive warranty of up to 5 years to provide you assurance of our authentic used engines and transmissions. We help you overcome your hesitation while buying a used engine.
Used Engines Inc. also provides a warranty plan based on your requirements and offers you a procedure so that we can help you easily handle any issues or complaints after your purchase. Besides, a convenient warrantied purchase, you get the used engine and transmission at competent prices.
5. Customer Service
How would you feel if a product is 'just delivered' to you and there is no assistance provided by the company as to how you can use it or what to do in case you are not satisfied? That would surely be disappointing.
We at Used Engines Inc. believe that your satisfaction is our top priority. Our sole focus is to provide you with quick, easy, and personalized service. We thrive to build a long-lasting relationship with you with complete transparency. So, do not keep the slightest hint of a query with you, just ping us and we would answer you honestly.
We also offer after-sales support. Our relationship manager calls to inform you and confirm the order details and other details about shipping and tracking time.
To take care of any uncalled mishappening, we have a special 6 months return and replacement warranty. Our dedicated team would look after such matters and provide the best solution to resolve the issue.
Conclusion
The reasons mentioned above make us the best in the business. But, if you still don't believe us and have your doubts, you can check out the reviews on Google and Trustpilot. Our customers speak for us. Happy customers are our strength and their valuable feedback speaks for the authenticity of our used engines and transmissions.
If you are looking for used engines and transmissions, do check out Used Engines Inc.
related
You May Also Like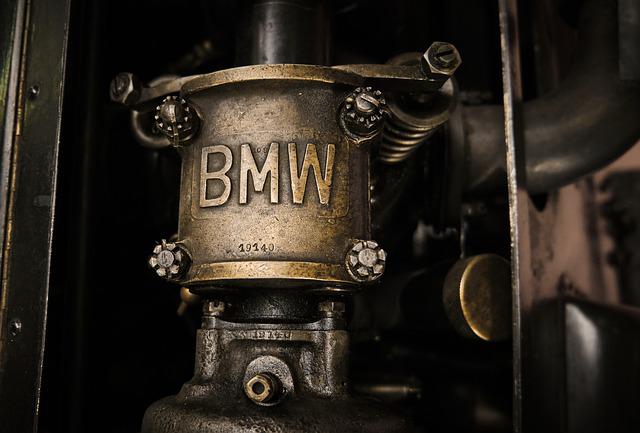 Which BMW Has the Most Horsepower?
A car is useless if it doesn't have good horsepower. Just imagine driving your car with sluggish acceleration and it drags on the road whenever you take it for a spin.
Read Article

See What Our
Customers Say About Us
Paul was great throughout the whole process. Equipment arrived on the promised date even though there was a Storm that could have altered the whole story. The Equipment was as described and worked perfectly. Definitely I will deal with Paul in future if I need something.
Johnson, New Jersey
After looking at all the used engine sites and then looking at the reviews given each company I decided on used Engines inc, most of them are brokers however Daniel wilson with this company was very up front and honest, my used engine started right up and is running strong so far ,they were excellent when it came to shipping tracking and daniel was always very helpful, I'd give him 5 stars on services and communications
Jimmy, Houston
I received my engine The service was spectacular from beginning to end Ricky and rose were so helpful if you're looking for engine ask for these 2 ask for these 2 they're gonna make your experience really pleasant, Hope this review helps someone is coming from someone that don't believe in order and online great experience.
Travis, Minnesota