Blog
Warning Signs In Car Transmissions: Recognising Red Flags
Warning Signs In Car Transmissions: Recognising Red Flags
Find Used Engines and Transmissions for a Great Price! Live Assistant For Used Engines Call 1800-518-9776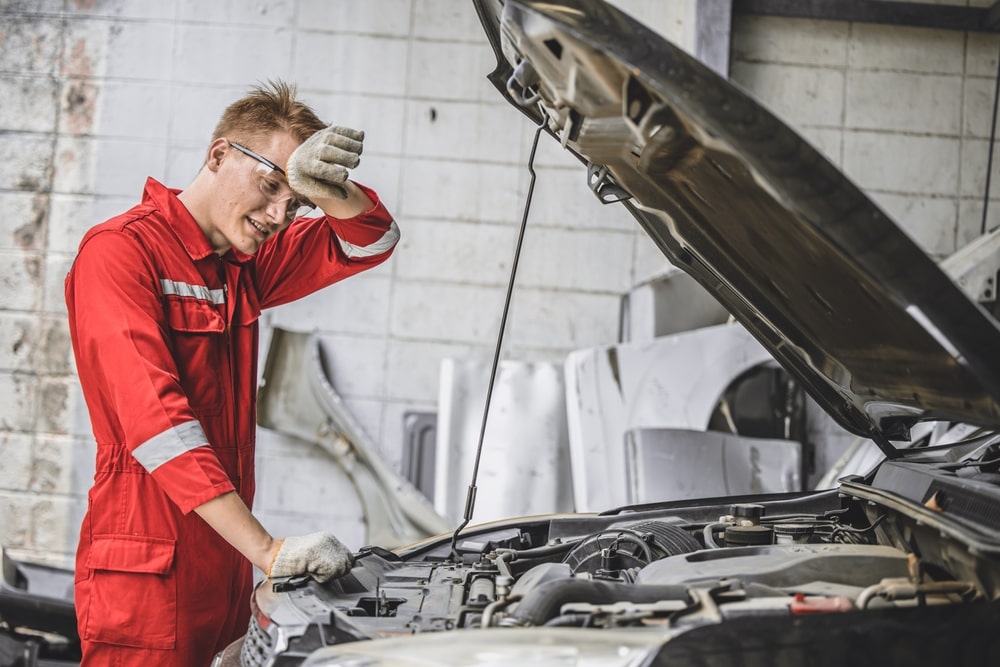 Maintaining a smooth driving experience relies on recognizing warning signs in car transmissions. Failing to address these red flags promptly can lead to severe damage and costly repairs.
Here are 6 warning signs that you must look out for, in order to ensure a smooth driving experience.
6 Warning Signs in Car Transmissions:
1. Strange Noises:
Strange noises from your car's transmission, such as grinding, whining, buzzing, clunking, or humming, are warning signs that should never be ignored. A grinding noise during gear shifts may indicate worn-out clutch components in manual transmissions or internal gear issues in automatic transmissions. Whining or buzzing noises could suggest low transmission fluid or a failing pump.
Clunking sounds may signal problems with universal joints, driveshaft, or transmission mounts. Humming noises might point to faulty bearings or internal gear issues. Hissing or whistling noises could indicate a transmission fluid leak. Promptly addressing these strange noises with professional inspection and repairs can prevent severe transmission damage and ensure a safe driving experience.
2. Delayed or Rough Gear Shifting:
Delayed or rough gear shifting is a critical warning sign of transmission issues in cars. In automatic transmissions, low fluid levels, malfunctioning solenoids, or using incorrect transmission fluid can cause delays in gear engagement. In manual transmissions, worn clutch components may result in jerky movements during gear changes.
Additionally, worn transmission bands or gears can lead to difficulty in shifting smoothly. Ignoring these warning signs can lead to further transmission damage and costly repairs.
3. Fluid Leaks:
Fluid leaks are a crucial warning sign in car transmission issues. Puddles or stains of reddish or brownish fluid under the car indicate potential problems with the transmission system. Low fluid levels from leaks can lead to delayed gear shifts and increased friction. Moreover, leaking fluid can cause transmission overheating, resulting in excessive wear and potential failure.
Contaminated fluid from leaks may damage transmission components, clogging filters and hindering proper operation. Damaged seals and gaskets are common culprits of fluid leaks.
4. Slipping Gears:
Slipping gears while driving is a warning sign of possible transmission problems in cars. Worn clutches or bands, low transmission fluid levels, torque converter issues, overheating, and faulty solenoids are common causes of gear slippage. Slipping gears can lead to a sudden loss of power and a rise in RPM without a corresponding increase in vehicle speed, posing safety risks. Timely professional inspection and repairs are vital to address the underlying transmission issues and prevent further damage.
5. Burning Smell:
A burning smell from a car is a concerning warning sign of potential transmission issues. Overheating transmission fluid due to low levels or contamination can emit a burning odour. Worn clutches or gears in automatic or manual transmissions generate excessive friction and heat, leading to the characteristic smell. Fluid leaks can cause low fluid levels, resulting in inadequate lubrication and increased heat, leading to components burning.
Gear slippage due to worn clutches or bands can also generate heat and the burning smell. A malfunctioning torque converter can contribute to transmission overheating.
6. Dashboard Warning Lights:
Dashboard warning lights play a crucial role in alerting drivers to potential car transmission issues. When the "Check Engine" light or "Transmission" light illuminates, it indicates a problem with the transmission system. The lights can signify issues like low transmission fluid, overheating, or sensor malfunctions. Ignoring these warning lights can lead to severe transmission damage and compromised driving performance.
Conclusion
Your car's transmission is a complex and vital component, and identifying warning signs is essential to safeguard its performance. Strange noises, delayed or rough gear shifting, fluid leaks, slipping gears, burning smells, and dashboard warning lights are all indicators that call for immediate action. Promptly seeking professional inspection and repairs will help prevent further damage and ensure a smooth and safe driving experience.
Upgrade your vehicle with premium used transmissions from used engines inc! Our extensive inventory caters to all major car brands, offering reliable and high-quality transmissions. Drive with confidence and experience a smooth ride with our trusted products. Explore our selection now and give your car the performance it deserves!
related
You May Also Like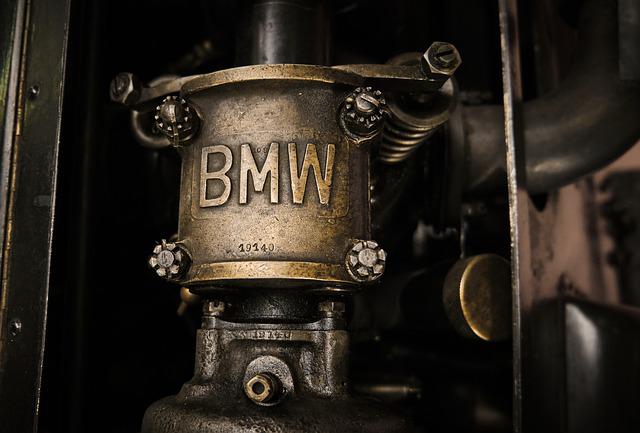 Which BMW Has the Most Horsepower?
A car is useless if it doesn't have good horsepower. Just imagine driving your car with sluggish acceleration and it drags on the road whenever you take it for a spin.
Read Article

See What Our
Customers Say About Us
Paul was great throughout the whole process. Equipment arrived on the promised date even though there was a Storm that could have altered the whole story. The Equipment was as described and worked perfectly. Definitely I will deal with Paul in future if I need something.
Johnson, New Jersey
After looking at all the used engine sites and then looking at the reviews given each company I decided on used Engines inc, most of them are brokers however Daniel wilson with this company was very up front and honest, my used engine started right up and is running strong so far ,they were excellent when it came to shipping tracking and daniel was always very helpful, I'd give him 5 stars on services and communications
Jimmy, Houston
I received my engine The service was spectacular from beginning to end Ricky and rose were so helpful if you're looking for engine ask for these 2 ask for these 2 they're gonna make your experience really pleasant, Hope this review helps someone is coming from someone that don't believe in order and online great experience.
Travis, Minnesota